Events at Whitstable Yacht Club
2008 Forts race
20 - 21 September 2008
Now in its twelfth year, our Long Distance catamaran race has evolved into a well-balanced test of catamaran racing skills, attracting top national helms as well as experienced club racers and international entries. See formal Notice of Race inside.
Laid out in hub and spoke format, with each leg returning through a gate near the club, the full course covers 85 kilometres in estuary, coastal and open sea conditions, and provides racing at all points of sailing.
The flexibility of this format differentiates the Forts Race from other marathon events.
It can be shortened for all competitors if winds are light.
It can be shortened for smaller cats, to provide similar duration of racing.
The course can be changed if conditions change.
The risk of cancellation is reduced as it is easier to manage.
Competitors can retire on passing through the gate each round.
Support craft can be rapidly re-deployed where needed in emergency.
As different conditions favour different types of catamaran, there are separate categories of prizes for modern fast three sail cats with spinnakers, traditional fast two-handed cats and smaller two-handed cats.
Key Statistics
Most popular classes are Dart 18, Formula 18, Hurricane 5.9, Spitfire and Tornado. Typically the race attracts 50 entries, with past maxima and minima of 45-60 entries. Nine times out of ten, the race can be run on the Saturday, with Sunday as a free day. Tidal flow is generally less than three knots, and even then only out to sea at the Forts
Schedule
The 2007 Forts Race will be held on Saturday 15th September, or deferred to Sunday 16th September (subject to weather).
The Skippers Briefing shall be held at 10.00 hrs on the 15th September OR with postponement, 9.00hrs on the 16th September.
Forts Race 2007 Course
The race will be sailed in the area of Whitstable with FIVE radiating "legs", North to the Forts, Northeast to the Windfarm, river conditions in the River Swale, Northwest along the Sheppey shore, and East to Herne Bay pier. Details will be provided at registration on Saturday, 15th September at 8.30 hrs. Subject to the weather conditions, the Forts will be the first leg and the Race Committee reserves the right to shorten the course for all OR individual competitors OR all competitors of specific classes.
For more information contact Nick Dewhirst Tel: 01227-282625.
Photographs available from Nick Champion Tel: 01227-266272
HIGHLIGHTS
USEFUL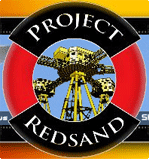 Comments and suggestions for this site should sent to the webmaster.