Next picture
News at Whitstable Yacht Club
Club News
Reminder - Evening Series starts this Wednesday. Early start for the first race.
Posted: Monday, 23 April, 2018
The 2018 Evening Series starts this Wednesday. The series is all-in handicap, and a great way to split up the working week!
It's starting a little earlier than usual this year, so the first race has a 6.30pm start. The series then returns to the usual 7pm starts from 9th May.
Bar Opening Times - Thursday and Friday
Posted: Monday, 23 April, 2018
As we're hosting the 505 National Championships this week the bar will be open from midday to at least 11pm on Thursday and Friday (no afternoon closure or early Thursday eve closure). Great opportunity to come and welcome our guests from the 505 class and watch the racing! The bar will be open as usual on Saturday and Sunday.
Changing Rooms
Posted: Monday, 16 April, 2018
We've had reports of items going missing from the WYC changing rooms. We'd like to remind members to keep their valuables safe, and make sure that the changing room doors are kept closed and secured by the code locks. If you see anything suspicious, please report it. There are lockers available in both the male and female changing rooms, please contact Sally at sailing.secretary@wyc.org.uk if you're interested.
Andrew Pierce - Update
Posted: Sunday, 15 April, 2018
The funeral of Andrew Pierce, who died on 23rd March, will take place at Barham Crematorium on Friday 27th April 1.20pm. Family Flowers Only. Donations to Cancer Research UK via C.W.Lyons & Sons, 51-53 Oxford Street, Whitstable, Kent, CT5 1DB
Afterwards, the wake will be held at the Coach and Horses, 33 Oxford Street, Whitstable, CT5 1DB
New club Topper and Topaz dinghies for Training, Cadets and for sale!
Posted: Tuesday, 03 April, 2018

WYC Training and Topper International have teamed up to enhance the club's fleet with three brand new Toppers and five brand new Topper Topaz dingies for the club to use for Training and Cadet activities - a fantastic addition, which will allow our training offerings to grow even further this year, for adults and children alike.
At the recent Cadet Fitting Out morning, the club's younger sailors had a great time getting them out the packets and setting them up. Thank you to everyone who helped out.
To help finance the deal, the club will act as a 'show room' for the boats, which can be purchased from us at a discounted rate of £2,549 for a Topaz and £2,649 for a Topper 5.3 (smaller sails 4.2 are also available). The deal includes a launching trolley and top cover, giving savings of up to £851 on manufacturer list price. As part of the package you will get training support throughout the season, and a 3-hour training session for FREE!
Easter Nip Photos
Posted: Tuesday, 03 April, 2018

Nicky Whatley was on hand this weekend to capture the action from the sailing on Saturday. Click here to view the album.
Wetsuits
Posted: Monday, 02 April, 2018
There are a large number of wetsuits and other gear that was removed from the men's changing rooms during the recent works. This kit will be disposed of at the end of April if not claimed. If you think any of it could be yours, please contact the club office.
Andrew Pierce
Posted: Friday, 23 March, 2018
We are sad to announce that Andrew Pierce, longstanding Club member and former Merlin sailor, died this morning in hospital in Margate.
Richard Davis reflected on Andrew's life in sailing:
Andrew sailed Cadets in the early 60s as both crew and helmsman . He attended Cadet Week at Burnham on several occasions. He then crewed in National 12s and had attended the Burton Week in 1964, 1965, and 1966. He crewed in the Hornet Championships in 1967. I had started sailing with him in 1966 ( including the 1966 Burton Week). We sailed together in the 1969, 1971, 1972 and 1973 Merlin Championships - together we achieved 3 top six results.
Andrew retired from top flight crewing in the mid 70s and for some years sailed a Laser 'for fun'. He had worked with Mike Scott at Yachting and Boating - the weekly news magazine for dinghy sailors.
He has lived in Whitstable throughout his life. He always enjoyed talking and listening about dinghy sailing right until the end - he smiled at us on his last day as we recalled 'events' at Cadet Weeks in the early 60s.
He is survived by his sister Catherine, to whom we send our deepest sympathy, and will be greatly missed by his friends in WYC and the town.

RYA First Aid Course - 2nd June
Posted: Friday, 23 March, 2018
The WYC Training Team have organised another RYA First Aid Course for WYC members on 2nd June. It's great value at £59 per person. Contact Ruth Oliver at training@wyc.org.uk or 07796 696190 for more information.
Updated Cadet Handbook for 2018
Posted: Friday, 23 March, 2018


The WYC Cadet Handbook has been updated for 2018. You can download a copy, and read the latest Cadet information at wyc.org.uk/cadets

New WYC Webcam!
Posted: Tuesday, 20 March, 2018

The new WYC Webcam is now live. See http://www.wyc.org.uk/site/webcam for a view from the club in HD! Thanks to Chris Leamon for his generous donation towards the cost of the new webcam.
Did you know that the club is also on Social Media?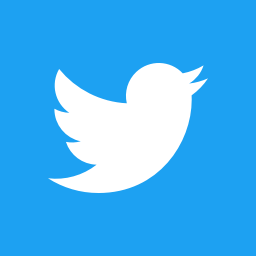 Follow @whitstableyc on Twitter,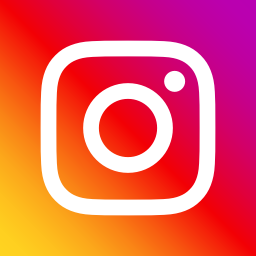 follow @WhitstableYachtClub on Instagram,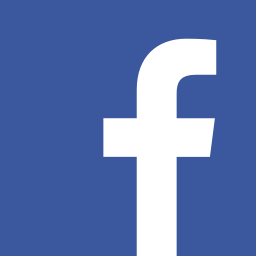 Like our page on Facebook, or join our Facebook Members Group!

Wanderer - Change to General Handicap Class PY
Posted: Tuesday, 20 March, 2018
The WYC Dinghy and Catamaran Handicaps used for race results have been updated to the 2018 RYA Portsmouth Yardstick and Small Catamaran Handicap Rating System numbers. This has resulted in the Wanderer dinghy rating putting it outside of the limits of the published General Handicap. The Sailing Committee has decided to keep the Wanderer dinghy in the General Handicap class, and so the definition has been changed to "PY1190 and faster". This changes the class definition on page 11 of the printed 2018 club programme.
The current PY numbers can be downloaded here for dinghies and catamarans.
Trailer storage at WYC
Posted: Tuesday, 20 March, 2018
There are a number of unidentified trailers currently stored on the beach and on West Quay. An extract from the WYC Storage Policy regarding labelling and storage of equipment follows:
Any kit that is not displaying the appropriate identification and payment confirmation may be removed.
Trolleys, trailers, covers and any other equipment left on the beach when you go sailing must also be clearly labelled with your sail number and name to aid identification in the event of an incident.
Boats may be parked on top of their road trailers as long as the combination does not take up significantly more space than the boat parked without the road trailer. There are limited spaces for road trailers parked independently from boats, and for these the numbered sticker confirming payment for the season and ongoing membership MUST be clearly displayed and the trailer identifiable. The trailer must be parked in the allocated row and where appropriate in the designated position as defined by the parking plan and agreed with the Class Captain. Changes to any allocation should be agreed with the Class Captain and the Beachmaster as appropriate. Trailers that cannot be identified may be removed.
If you have a trailer located on either West Quay or on the beach please ensure it is stored in accordance with the club's policy and labelled to aid identification. Storage space is always in demand therefore from April 20th 2018 any trailers not correctly stored with boats, not clearly labelled, or where appropriate payment has not been made, will be removed. If you are unsure about storage of your trailer please contact your Class Captain or the Beachmaster.
Lord Mayor's visit to WYC
Posted: Monday, 19 March, 2018
The Lord Mayor of Canterbury, Councillor Rosemary Doyle, visited Whitstable Yacht Club on Saturday March 17 to help celebrate the start of the Club's new sailing season.
Plans for her to join in the start and management of the first race had to be abandoned when this was cancelled due to the potentially unsafe weather conditions – snow, freezing temperatures and winds gusting to gale force. Nevertheless the visit provided an opportunity for the Lord Mayor to visit and be updated on the Club's facilities and resources and meet many of the members, including the Commodore Richard Bradburn, the Rear-Commodore (Sailing) Robert Govier, and the Training Centre Manager Richard Maltby.
The Lord Mayor's own experience and appreciation of coastal sailing helped the Club ensure this was a very practical visit to important activities within the Club, and especially its very successful and rapidly developing Training Centre, which is recognised by the Royal Yachting Association and has links to complementary organisations such as the Kent Schools Sailing Association.
The Lord Mayor's visit culminated with a very sociable meeting with members in the clubhouse overlooking the beach. A plan was proposed for her to return to participate in managing a race later in the season, with hopefully more positive weather conditions.

Boat parking moves
Posted: Tuesday, 13 March, 2018
At the Working Party on Saturday all dinghy classes were realigned to their respective rows in accordance with the Beach Plan, a copy of which can be seen on the club notice board. A copy will also be attached to the March Sailing Committee notes which can be accessed via the web site. There have been some minor changes to the row allocations but they are broadly the same as last year. As in previous years the rows nearest the club house have been prioritised to the most regular sailors within each class. The beach plan and allocations will be monitored during the year to ensure we are correctly managing the available space. The same applies to the boat parking on West Quay. If you have any queries regarding the Beach Plan and/or the allocation of space for your dinghy please contact your Class Captain or the Beachmaster.
Page 1 of 50 pages 1 2 3 > Last ›
Have some news?
Contact the office if you have some news. Email office@wyc.org.uk.
CLUB NEWS ARCHIVE
HIGHLIGHTS
USEFUL
Comments and suggestions for this site should sent to the webmaster.
Keep up to date with WYC news
Subscribe by: