News at Whitstable Yacht Club

DOWNLOAD THE 2018 CADET HANDBOOK HERE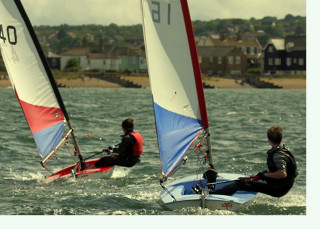 Calling all cadets & families to join in with the fun at Whitstable Yacht Club!
Come along to meet your friends, get on the water, and learn some new tricks! Whether you want to meet up with friends in our club house, explore the beautiful Whitstable coastline, get on the water to learn about the sea, jump on a windsurfer, or race dinghies against some of the finest sailors in the country, WYC is the place for you!
Want to become a member of Whitstable Yacht Club? Click here for more information!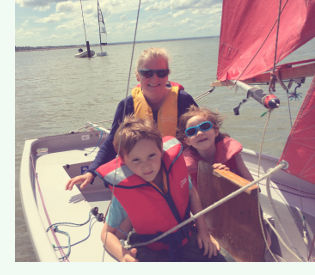 It's great for children to get familiar with the beach and sea, and we welcome children of all ages. Cadet sailing sessions are held throughout the sailing season, as well as parties and gatherings during the winter. RYA endorsed courses start from age 8, and informal Cadet and General Sailing sessions are held throughout the sailing season, as well as parties and gatherings during the winter.
The regular sessions throughout the year are labelled as "Cadet and Family Sailing Sessions" in the Sailing Schedule and are run by an RYA Sailing Coach along with volunteer parents. We aim to put an event on whatever the weather. We welcome volunteers and new ideas so if you wish to join in please contact our Sailing Development Officer.
Cadets and families are also encouraged to sail in our racing programme. Racing is an ideal way of improving your sailing skills, and maybe even picking up some prizes! The full sailing programme can be found at wyc.org.uk/on-the-water/schedule. To find out more about class racing, contact the Class Captain for your boat.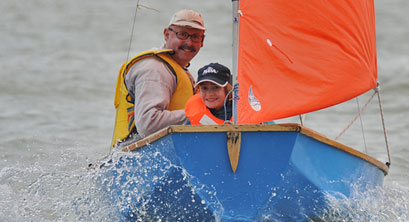 WYC has a selection of boats available for cadets and families to try out sailing, including a Mirror, a Topaz, a Laser and an RS Feva. Mirrors are also available to hire for the full season (contact the Sailing and Membership secretary for more information). If you're thinking of buying a boat, we strongly recommend that you buy a suitable boat that's already sailed at WYC. This will allow you to develop as a sailor and get useful tips and advice from other club members. For a list of recommended boats, click here
Cadet events
Cadet and Family sessions will be run throughout the year and we aim to make sessions safe and fun. See the Cadet and Families Sessions page for more information. To download Parental Consent and Booking Forms, see the Training page.
Contacts
Any questions, please get in touch!
Position
Name
Photo
Contact
WYC Training Principal
Jo Wyles

.(JavaScript must be enabled to view this email address)



Chief Instructor, Training Administrator, RYA Onboard Officer
and Co-Bosun (Sailing Equipment Supervisor)
Ruth Oliver

.(JavaScript must be enabled to view this email address)


01227 272 942
Cadet Captain
Finn Crockatt


Cadet Committee Representative
Ian Massingham


Child Welfare
It is the policy of WYC to safeguard children and young people taking part in boating from harm. We will take all responsible steps to ensure that, through appropriate procedures and training, children participating in club activities do so in a safe environment. For the full WYC Safeguarding and Child Protection Policy Statement click here. If you have any concerns, please contact the Child Welfare Contact for WYC:
Position
Name
Photo
Contact
Child Welfare Contact
Paul Cross

.(JavaScript must be enabled to view this email address)


07791726208
HIGHLIGHTS
Comments and suggestions for this site should sent to the webmaster.