Whitstable Yacht Club
Welcome to the WYC
Whitstable Yacht Club is one of the oldest and largest sailing clubs in England. The Club is situated on the north coast of Kent where the Thames Estuary meets the North Sea. WYC offers sailing in sheltered waters at all times of the tide for catamarans, dinghies, and windsurfers with yachts in nearby creeks which dry out.
Contact Us
Whitstable Yacht Club, 3-4 Sea Wall, Whitstable, Kent, CT5 1BX
Tel: +44 (0)1227 272942
office@wyc.org.uk
Or: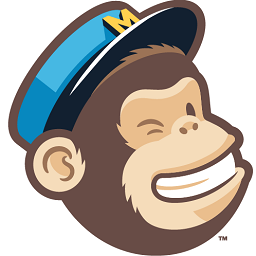 Click here to receive email alerts when news is posted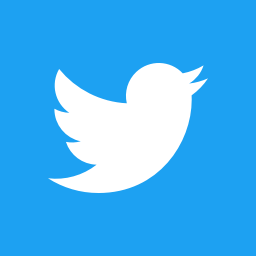 Follow @whitstableyc on Twitter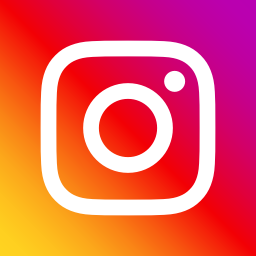 Follow @WhitstableYachtClub on Instagram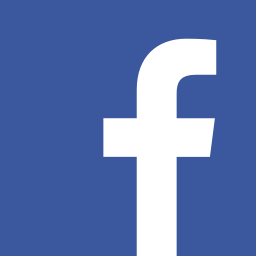 Like our page on Facebook or join our Facebook Members Group

Upcoming WYC events
Event start: 23/06/2018
Merlin Rocket Open 2018, 23rd and 24th June.
Download the Notice of Race and Draft Sailing Instructions (updated 24th May)

Event start: 14/07/2018


Two days of great Laser racing and social events at WYC on 14th&15th July as part of the East Kent LaserFest series.
Compete at all three clubs (Herne Bay Sailing Club, Whitstable Yacht Club and Broadstairs Sailing Club), join in for selected races or just come along for the social events, BBQs, prizes and music!
For the latest information, follow the event on social onTwitter, Instagram and Facebook.
Download the Draft Sailing Instructions and the Notice Of Race.

Event start: 30/07/2018
Competitive 10 race series over 5 days - Monday 30th July to Friday 3rd August
Event start: 08/09/2018
The UK's premier catamaran long distance race - 9th September
Event start: 20/10/2018
Dart 18 Open & GP7, 20th & 21st October
Upcoming WYC Social Events and Meetings
Date: 14/07/2018 - 20:00

Squeeze Gut Alley will play the LaserFest party on 14th July. All members welcome!
Date: 11/08/2018 - 10:30

Harbour Day on Saturday 11th August promises to be the best ever. A full day's programme, starting at 10.30 am, includes brass bands, a children's drama, a choir and fancy dress with traditional barges and smacks racing offshore!

Whitstable Yacht Club news
Ramp Fund: #RampItUp!
We have now raised over £1000 in our ramp fund raising. A great milestone, but we have a long way to go and you can help: Just donate £100 towards a plank! Just think how much easier it will be to pull your boat up and down the beach when the ramp is complete, or how much clearer your beach will be with the other boats on the ramp!
You can donate over the bar, we accept cash, cheques or cards! Or download and complete the form and drop it into the office.
We also need auction prizes and other ideas for fundraising!
Let's ramp it up! Share›
WYC RAMP WORKS. SAFETY NOTICE
You may have noticed that the contractors have started works on the ramp and have set up a site compound. They will generally be working Monday to Friday, particularly around low tides.
If you are around during the week please be aware of the contractors plant & equipment manoeuvres and take notice of any temporary barriers / cones or tape put in place.
Share›
Great LaserFest Herne Bay write-up in Yachts and Yachting Mag by Steve Gray!
https://www.yachtsandyachting.com/news/206494/Laserfest-Tri-Series-at-Herne-Bay
For more information on the series, and the next event at WYC on July 14th and 15th, see https://www.laserfest18.com.
Share›
RAMP IT UP!
Looking for an unusual gift? What about a plank?!
Most of you know that the cost of repairing the ramp has more than trebled and the club has had to borrow money to pay for the work, leaving us short of funds for anything else. So here's the thing – if every member donated for a plank for £100 we'd raise £35,000 which would make a huge difference.
It's an ideal gift and you don't need to worry about wrapping, delivery or where to put it – simply commit to £100 and your name will be on the plank board in the club house, soon to be unveiled. If cadets or university members want to pool their contributions to buy a plank or two between them, that's fine and of course if anyone has deep pocketed friends, companies or potential sponsors, we'd be delighted to hear from you. You can donate over the bar, we accept cash, cheques or cards! Or download and complete the form and drop it into the office.
We also need auction prizes and other ideas for fundraising!
Let's ramp it up!
Share›

Well done to everyone who took part in the Club Championships over the Bank Holiday weekend, thank you to all the members who worked hard to make the weekend a success, and congratulations to the prize winners, particularly Julie and James who came first overall in their Merlin Rocket! Read More› Share›
Ramp repair to commence
Work to restore the ramp will commence on June 18th and is expected to run through until July 27th. Periods of activity will be determined by the tides, but sailing will not be interrupted as work will not take place during weekends. Wednesday evening sailing will also be maintained. The contractor will establish a small secure compound in the rigging area next to the landward end of the ramp but access to the usual launch areas will be maintained. A few boats in the catamaran and Laser classes will need to be moved but regular sailors in those classes will not be displaced. If you have any questions regarding the activity please contact your Class Captain or the Beachmaster. Share›
Gorrell Tank Car Park closed for 5 weeks
Unfortunately, Southern Water has announced that it is closing the Gorrell Tank car park (the largest car part in Whitstable, to the south west of the Harbour) in Whitstable for the next five weeks due to health and safety reasons. We suggest that you plan additional time to travel into and park in Whitstable, or use alternative transportation (don't forget that Whitstable Railway Station is less than 15 minutes from the club!). Share›
Reminder - No parking on the Beach or West Quay
As we get into the busy season at Whitstable Yacht Club, members and visitors are reminded that car parking is not permitted on the Beach or West Quay unless you're working on club business (which needs permission to be agreed in advance with the office or a Flag Officer). If you need to drive onto the Beach or West Quay areas for drop off or pick up, please drive carefully, do not block any boats, stay with or near your vehicle at all times, and move it out of the area as soon as possible. Share›
Place an order for your WYC clothing!
John & Wizz are now producing and selling Polo Shirts, Sweat Tops and Hoodies embroidered with the WYC logo. Place your order by emailing johncrickmere@yahoo.co.uk.
(i) The current options are Polo Shirts, Sweat Tops and Hoodies.
(ii) Size options can range from Small to 4XL.
(iii) Garment colour options are Navy, Black, Silver Grey and Red.
Prices start at :- Polo Shirts - £13.99; Sweat Tops - £21.99; or Hoodies - £25.99
For just an additional £3.00 per garment they are happy to add one further embroidery on a sleeve eg "Recorder", "Bar Team", Boat Name, Class Logo, Personal Name etc.
There's a sample in the bar by the pool table if you want to look before you buy!
Share›
A very successful Open Day for 2018!

We had our open day on Saturday. Did you miss it? Not to worry, have a look at wyc.org.uk/members/New_Members for membership information, or wyc.org.uk/on-the-water/training for training courses!


WYC has always responded to national 'try a boat' and 'push the boat out' days and over the years has been rewarded with an encouraging amount of interest and some very loyal new members. This year's event was probably the best yet: nearly 90 visitors took up our offer of a taster sail and they all came ashore wearing big smiles; 9 new memberships were taken out on the day; and many more took away information about our club and courses. We were delighted to include the Lord Mayor accompanied by the Lady Mayoress of Canterbury among that number - did you know that she owns a T shirt with the mayoral gold chain screen-printed across the front?
We could not have asked for better weather. A warm, sunny day with a gentle to medium breeze is the perfect recipe for winning over cautious novices and that is exactly what we had. Our visitors spanned a wide age range from 8 to we're-not-going-to-ask-you-sir. Full marks to our older cadets for giving the youngsters a taste of excitement in the club's Fevas and very many thanks to Wanderer, Miracle, Dart 18 and Tasar owners for providing a variety of platforms for the adults.
An impressive number of WYC members devoted their day to oiling the organisational wheels. The onus falls not only on boat owners: reception desks must be manned, queries answered, the mini-boat show ashore organised, buoyancy loaned, visitors escorted to the boats, boats held in the water while changeovers are made, safety-boat cover provided and much, much more. Thank you to everyone who gave willingly of their time and effort to make it happen and run so smoothly.
Same time next year? Share›