Whitstable Yacht Club
Welcome to the WYC
Whitstable Yacht Club is one of the oldest and largest sailing clubs in England. The Club is situated on the north coast of Kent where the Thames Estuary meets the North Sea. WYC offers sailing in sheltered waters at all times of the tide for catamarans, dinghies, and windsurfers with yachts in nearby creeks which dry out.
Contact Us
Whitstable Yacht Club, 3-4 Sea Wall, Whitstable, Kent, CT5 1BX
Tel: +44 (0)1227 272942
office@wyc.org.uk
Or: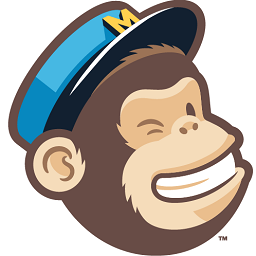 Click here to receive email alerts when news is posted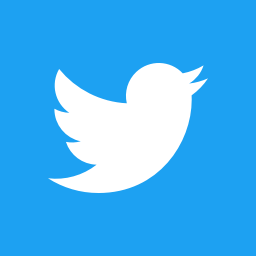 Follow @whitstableyc on Twitter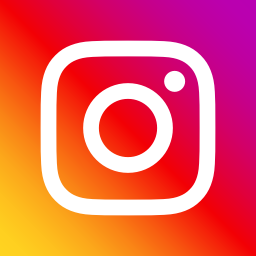 Follow @WhitstableYachtClub on Instagram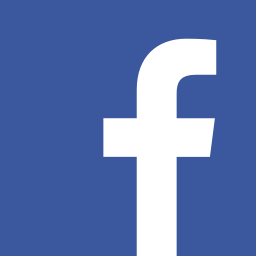 Like our page on Facebook or join our Facebook Members Group

Upcoming WYC events
Event start: 26/04/2018


Download the Notice of Race, and enter here: https://505nats2018wyc.eventbrite.co.uk


Event start: 19/05/2018
B14 Open 2018, 19th and 20th May.
Event start: 02/06/2018
Wanderer Open - 2nd & 3rd June 2018
Event start: 23/06/2018
Merlin Rocket Open 2018, 23rd and 24th June.
Download the Notice of Race and Sailing Instructions

Event start: 14/07/2018


Two days of great Laser racing and social events at WYC on 14th&15th July as part of the East Kent LaserFest series.
Compete at all three clubs (Herne Bay Sailing Club, Whitstable Yacht Club and Broadstairs Sailing Club), join in for selected races or just come along for the social events, BBQs, prizes and music!
For the latest information, follow the event on social onTwitter, Instagram and Facebook.

Upcoming WYC Social Events and Meetings
Date: 24/03/2018 - 17:30
Come along to show your support for your club, vote on important issues, and elect the Flag Officers and General Committee members.
Date: 21/04/2018 - 20:00
Back by popular demand, it's the WYC Laid Back Quiz Night, hosted by Phil and Ian! Cheese and biscuits will be provided, but teams are welcome to bring extra food and nibbles. Max 8 competitors per team, be ready for 8pm on Saturday 21st April
Whitstable Yacht Club news
Lord Mayor's visit to WYC
The Lord Mayor of Canterbury, Councillor Rosemary Doyle, visited Whitstable Yacht Club on Saturday March 17 to help celebrate the start of the Club's new sailing season.
Plans for her to join in the start and management of the first race had to be abandoned when this was cancelled due to the potentially unsafe weather conditions – snow, freezing temperatures and winds gusting to gale force. Nevertheless the visit provided an opportunity for the Lord Mayor to visit and be updated on the Club's facilities and resources and meet many of the members, including the Commodore Richard Bradburn, the Rear-Commodore (Sailing) Robert Govier, and the Training Centre Manager Richard Maltby.
The Lord Mayor's own experience and appreciation of coastal sailing helped the Club ensure this was a very practical visit to important activities within the Club, and especially its very successful and rapidly developing Training Centre, which is recognised by the Royal Yachting Association and has links to complementary organisations such as the Kent Schools Sailing Association.
The Lord Mayor's visit culminated with a very sociable meeting with members in the clubhouse overlooking the beach. A plan was proposed for her to return to participate in managing a race later in the season, with hopefully more positive weather conditions.
Share›
Boat parking moves
At the Working Party on Saturday all dinghy classes were realigned to their respective rows in accordance with the Beach Plan, a copy of which can be seen on the club notice board. A copy will also be attached to the March Sailing Committee notes which can be accessed via the web site. There have been some minor changes to the row allocations but they are broadly the same as last year. As in previous years the rows nearest the club house have been prioritised to the most regular sailors within each class. The beach plan and allocations will be monitored during the year to ensure we are correctly managing the available space. The same applies to the boat parking on West Quay. If you have any queries regarding the Beach Plan and/or the allocation of space for your dinghy please contact your Class Captain or the Beachmaster. Share›
Working party: Job done!
Thanks to everyone who came to the club on Saturday morning for the working party. We got a lot done, and the club is looking ready for the start of the sailing season next weekend! Also, thanks to Keith at the Coffee Hut for supplying sandwiches and coffee to the volunteers! Share›
Slow Handicap Dinghy Class Captain wanted
We have an opening on the Sailing Committee for a Slow Handicap Dinghy Class Captain. The Class Captains represent the interests of the sailors in their class, by welcoming new members, helping with any queries related to the boats in the class, representing the sailors views at Sailing Committee Meetings, and being a contact point for members. The Sailing Committee meet once a month, usually at 7.30pm on the 2nd Monday of the month, and the role shouldn't take up more than a few hours of time a month. The Slow Handicap Class includes boats with a Portsmouth Yardstick of 1180 and slower, and includes the Topper, Topaz, Mirror, RS Aero, RS Tera, Byte, and Solo dinghies. If you're interested in the role, please contact Robert Govier at rear.comm.sailing@wyc.org.uk or 07733260879 Share›
Peter Griffin
We have received the sad news that Peter Griffin, beloved husband of Fef, constant helper and supporter and friend to the Cadet fleet and their parents, passed away yesterday. Peter was a constant, benign and immensely supportive presence not only at Cadet evenings, but also on weekend sailing where he drove and crewed safety boats and turned his hand to anything where help was needed. He will be greatly missed by us all.
Richard Bradburn
Commodore, Whitstable Yacht Club Share›
AGM 2018 - 24th March - Documents
The 2018 WYC AGM will be held on Saturday 24th March at 5.30pm. You can download the documents for the meeting, or contact the club office for a paper copy:

Share›
Updated lunchtime bar opening hours
The bar lunch hours, Monday to Friday, will be 12-2pm starting Monday 5th March. Share›
Former member Jerry Smith. 9 March 1939 - 18 February 2018

Jerry Smith and his young family joined the Yacht Club in 1973, when they moved to Whitstable. They brought with them a home-built Mirror dinghy, and Jerry was soon made Mirror Class Captain. He was an active member until 1978, when his work in shipping took him to a new career in New York. His children, Anna and Daniel, went on sailing the Mirror dinghy for many years and Jerry continued to visit the Club and the town on his frequent trips back to the UK.

Jerry died peacefully in Hudson, New York State, after a long period of illness, surrounded by his extensive family.


Liane and Julian Blades.
Share›
Your Club Needs You
Following John Boorman's decision to stand down on health grounds, the Club is currently without a Vice Commodore. In addition we have lost key members of the General and Bar Committees.
There is much to be done in the next two years if we are to have a happy and healthy club with the prospect of a good future. We can only achieve thus with a full complement of Flag Officers and strong Committees.
If you are a Full member and have previously served on the General Committee, I urge you to consider standing for the position of Vice Commodore at the forthcoming AGM. Please contact me if you are willing to do so.
I also urge everyone to consider volunteering for the General, House, Bar, Catering and Social Committees. Full Members will be elected to the Committees, while all other Members can be co-opted on a non-voting basis.
This is your Club. If you want it to be here in five years' time, it's time to stand up.

Richard J Bradburn,
Commodore
Share›
Jeff Emerson, Club Manager - Resignation
It is with great regret that I must announce the departure of Jeff Emerson, our Club Manager, on Friday 16th February after four years of excellent service to Whitstable Yacht Club. We owe Jeff much gratitude for his constant and committed service, and he will be greatly missed in the Club and the local community.
Jeff is moving back to Dorset, to be closer to his family, although we hope he will call in and see us whenever he returns to this area. He is here this week, and next Thursday and Friday, so please take the opportunity to visit the Club or contact him at office@wyc.org.uk to thank him for all he has done, say goodbye and wish him well.
Following his departure, the office email, phone and procedures will be monitored and processed by volunteers from the membership and other staff. More details of a longer term plan for Jeff's replacement will be communicated later.
Richard J Bradburn
Commodore, Whitstable Yacht Club Share›
Advertise your boat for sale on this site.