Whitstable Yacht Club
Welcome to the WYC
Whitstable Yacht Club is one of the oldest and largest sailing clubs in England. The Club is situated on the north coast of Kent where the Thames Estuary meets the North Sea. WYC offers sailing in sheltered waters at all times of the tide for catamarans, dinghies, and windsurfers with yachts in nearby creeks which dry out.
Contact Us
Whitstable Yacht Club, 3-4 Sea Wall, Whitstable, Kent, CT5 1BX
Tel: +44 (0)1227 272942
office@wyc.org.uk
Or: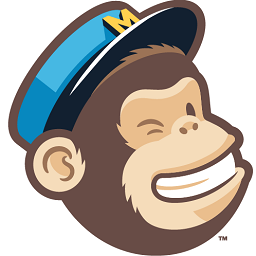 Click here to receive email alerts when news is posted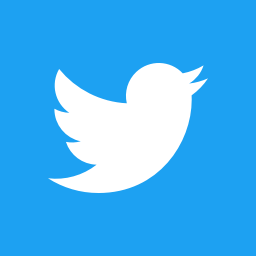 Follow @whitstableyc on Twitter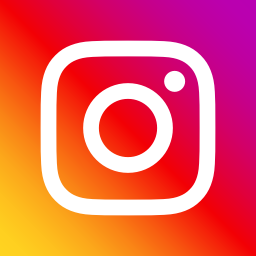 Follow @WhitstableYachtClub on Instagram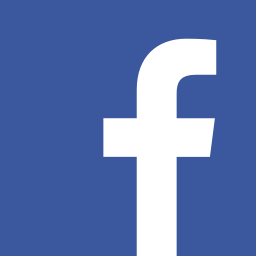 Like our page on Facebook or join our Facebook Members Group

Upcoming WYC events
Event start: 19/05/2018
B14 Open 2018, 19th and 20th May. Notice of Race, Draft Sailing Instructions
Event start: 26/05/2018
Club Championships 2018 - 6 races over the three day late May Bank Holiday weekend! Download the NOR_club_champs_2018.pdf
Event start: 02/06/2018


Max Hunt, our very own International Laser competitor, has kindly offered, with the assistance of Ruth Oliver, WYC Training Administrator, to carry out a Laser training session on Saturday 2nd June 2018.
Brief outline of the day :-
The focus of classroom work, participate in the club racing from 2.00 pm or some free sailing with on the water coaching, maybe some on the water videos during racing, and then a post race debrief:
10.30 part rig
11.00 classroom until 12.30
12.30-13.00 break
13.30 On the water
16.00 debrief
If you are interested please contact Laser@wyc.org.uk or Training@wyc.org.uk
Event start: 02/06/2018
Wanderer Open - 2nd & 3rd June 2018. Download the Notice of Race, Entry Form and Barbecue booking information.
Event start: 23/06/2018
Merlin Rocket Open 2018, 23rd and 24th June.
Download the Notice of Race and Sailing Instructions

Upcoming WYC Social Events and Meetings
Date: 24/05/2018 - 19:00

Date: 14/07/2018 - 20:00

Squeeze Gut Alley will play the LaserFest party on 14th July. All members welcome!
Date: 11/08/2018 - 10:30

Harbour Day on Saturday 11th August promises to be the best ever. A full day's programme, starting at 10.30 am, includes brass bands, a children's drama, a choir and fancy dress with traditional barges and smacks racing offshore!

Whitstable Yacht Club news
Cancelled: RYA First Aid Course - 2nd June
Unfortunately the RYA First Aid Course scheduled for 2nd June has been cancelled due to lack of interest. If you would like RYA First Aid training, please contact our Training Administrator, Ruth Oliver, for details of other courses. Share›
Reminder - No parking on the Beach or West Quay
As we get into the busy season at Whitstable Yacht Club, members and visitors are reminded that car parking is not permitted on the Beach or West Quay unless you're working on club business (which needs permission to be agreed in advance with the office or a Flag Officer). If you need to drive onto the Beach or West Quay areas for drop off or pick up, please drive carefully, do not block any boats, stay with or near your vehicle at all times, and move it out of the area as soon as possible. Share›
Working party - 16th June
We need a few willing painters to creosote the Rigden Shed steps and paint the metal staircase on Saturday 16th June from 10am (should be finished by 1pm). Materials supplied plus a lunch, and a coffee on arrival. If you can help out, please contact the office or Ian Hay!
Share›
Place an order for your WYC clothing!
John & Wizz are now producing and selling Polo Shirts, Sweat Tops and Hoodies embroidered with the WYC logo. Place your order by emailing johncrickmere@yahoo.co.uk.
(i) The current options are Polo Shirts, Sweat Tops and Hoodies.
(ii) Size options can range from Small to 4XL.
(iii) Garment colour options are Navy, Black, Silver Grey and Red.
Prices start at :- Polo Shirts - £13.99; Sweat Tops - £21.99; or Hoodies - £25.99
For just an additional £3.00 per garment they are happy to add one further embroidery on a sleeve eg "Recorder", "Bar Team", Boat Name, Class Logo, Personal Name etc.
There's a sample in the bar by the pool table if you want to look before you buy!
Share›
Wine & Wisdom at WYC supporting RDA
Wine & Wisdom on Thursday 24th May at 7pm.
£5 per person to support White Stuff's local charity RDA (Riding for the Disabled Association).
Please see Fiona at the Whats Up Cupcake? shop to book places/tables. Share›
Reminder: RYA First Aid Course - 2nd June
The WYC Training Team have organised another RYA First Aid Course for WYC members on 2nd June. Contact Ruth Oliver at training@wyc.org.uk or 07796 696190 for more information. Share›
A very successful Open Day for 2018!

We had our open day on Saturday. Did you miss it? Not to worry, have a look at wyc.org.uk/members/New_Members for membership information, or wyc.org.uk/on-the-water/training for training courses!


WYC has always responded to national 'try a boat' and 'push the boat out' days and over the years has been rewarded with an encouraging amount of interest and some very loyal new members. This year's event was probably the best yet: nearly 90 visitors took up our offer of a taster sail and they all came ashore wearing big smiles; 9 new memberships were taken out on the day; and many more took away information about our club and courses. We were delighted to include the Lord Mayor accompanied by the Lady Mayoress of Canterbury among that number - did you know that she owns a T shirt with the mayoral gold chain screen-printed across the front?
We could not have asked for better weather. A warm, sunny day with a gentle to medium breeze is the perfect recipe for winning over cautious novices and that is exactly what we had. Our visitors spanned a wide age range from 8 to we're-not-going-to-ask-you-sir. Full marks to our older cadets for giving the youngsters a taste of excitement in the club's Fevas and very many thanks to Wanderer, Miracle, Dart 18 and Tasar owners for providing a variety of platforms for the adults.
An impressive number of WYC members devoted their day to oiling the organisational wheels. The onus falls not only on boat owners: reception desks must be manned, queries answered, the mini-boat show ashore organised, buoyancy loaned, visitors escorted to the boats, boats held in the water while changeovers are made, safety-boat cover provided and much, much more. Thank you to everyone who gave willingly of their time and effort to make it happen and run so smoothly.
Same time next year? Share›
505 National Championships photos now available
All the photos from last week's 505 National Championships are now available on the Champion Marine Photography website. Share›
Update: WOFC application for a Lawful Development Certificate for the Oyster Racks off Whitstable
WOFC have made an application for a lawful Development Certificate for the Oyster Racks off Whitstable. The Commodore has made a formal comment to object to the proposal, which can be viewed here: WYC_Oyster_Trestle_Planning_Application_comment_Final.pdf. So far there has been over 130 comments made, mostly objecting to the application, but any member wishing to add their own views should do so before the deadline of 11 May. See https://publicaccess.canterbury.gov.uk/online-applications/applicationDetails.do?activeTab=makeComment&keyVal=_CANTE_DCAPR_117205 for the details of the application, and how to make a comment. Share›
Man of Kent event
Whitstable Yacht Club hosted the East Kent Yachting Association Man of Kent event last year, and this year it's Margate Yacht Club's turn! The event will be held on Saturday 9th June, starting after 10.30am. All boats will be most welcome for a three race programme - all races on different shaped courses. There are individual prizes for the Overall event, the Master of Kent, the Maid of Kent, and the leading Junior sailor. There is also a Team Award for three boats from a Club - its a great fun event - do get a "gang" together and come and join the action. It would be great to see some WYC teams take part!
For more information, see http://www.margateyachtclub.org/man-of-kent.
Share›