Whitstable Yacht Club
Welcome to the WYC
Whitstable Yacht Club is one of the oldest and largest sailing clubs in England. The Club is situated on the north coast of Kent where the Thames Estuary meets the North Sea. WYC offers sailing in sheltered waters at all times of the tide for catamarans, dinghies, and windsurfers with yachts in nearby creeks which dry out.
Contact Us
--------------------------------
Please note that the club's phone lines and voicemail are not currently being monitored. Please use email as the primary contact method until further notice. For more contact options, see wyc.org.uk/contact.
--------------------------------
Whitstable Yacht Club, 3-4 Sea Wall, Whitstable, Kent, CT5 1BX
Tel: +44 (0)1227 272942
office@wyc.org.uk
Or: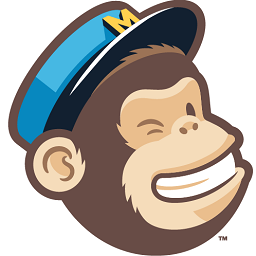 Click here to receive email alerts when news is posted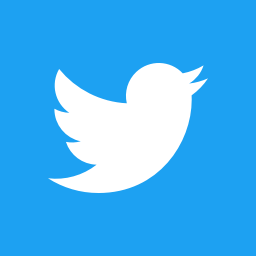 Follow @whitstableyc on Twitter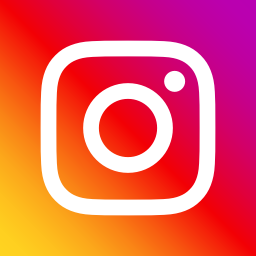 Follow @WhitstableYachtClub on Instagram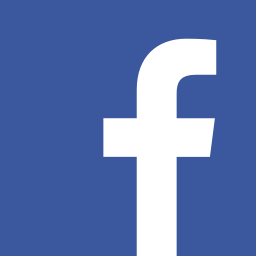 Like our page on Facebook or join our Facebook Members Group

Upcoming WYC Social Events and Meetings
[CANCELLED UNTIL FURTHER NOTICE] From 7pm, Mexican Train Dominoes - come and join us! Bit of luck, bit of skill, bit of a laugh, bit of wine!! Or bring your own game.
[CANCELLED UNTIL FURTHER NOTICE] From 7pm - club pool night. Players and non-players are welcomed, come along and support the Whitstable Yacht Club team.
[CANCELLED UNTIL FURTHER NOTICE] Calling all our "crafty" members! Please come along and bring whatever project you are working on whether it's knitting, crochet, weaving or something else.
Upcoming WYC Sailing events
Event start:
The Sailing Committee is working with event organisers and class associations to assess the impact of Coronavirus. For now, the below events remain in the calendar, and we will make decisions on each event nearer the time, based on government and RYA advice, and WYC's ability to support the events. If you have any questions, please contact Robert Govier, Rear Commodore Sailing.
Event start: 22/08/2020
Sprint 15 National Championships - Saturday 22nd August to Monday 24th August 2020. For more information, see the UK Sprint 15 Class Association website: www.sprint15.com CANCELLED
Event start: 19/09/2020
19th & 20th September 2020.
Whitstable Yacht Club news
WYC Coronavirus (COVID-19) Response - Updated Saturday 18th July
Friends and members,
The General Committee is reviewing RYA and government guidance with the aim to commence the reopening of parts of the club and the restarting of some organised sailing activities where possible. From Saturday 4th July:
The club bar will be open for members on Fridays, Saturdays and Sundays from midday to 8pm. Seating/social space will be limited to OUTSIDE ONLY on the decking and forecourt. Members will be limited to signing in a maximum of 1 guest per day per member. To enable contact tracing all members using the bar must provide their name to the bar team, and full contact details, including name, address and phone number, must be provided for any guests who are signed in.
Limited toilet facilities will be open for members using the bar.
When possible, a Support Boat will be on the water to assist with member's free sailing on the weekends. See the updated Sailing Schedule for details.
In line with RYA guidance, the WYC Training Centre is re-starting with a limited amount of courses for small groups. Please contact the Training team for more information: www.wyc.org.uk/on-the-water/training.
Members have access to the external storage areas (Upper Rigden's and Stroud sheds), but should maintain social distancing, minimise time inside, and the surfaces you touch. Please take personal responsibility by using hand sanitiser, wearing disposable gloves and/or wiping down the surfaces you touch wherever possible. If you go onto the water, you do so at your own risk.
The following restrictions remain in place:
The club house, including the changing rooms, (with the exception of the bar serving area and toilet during bar opening hours) remain closed until further notice, except for those who have to work on the premises and where there is no viable alternative.
The club phones and voicemail are not being regularly monitored. To contact the club, please email office@wyc.org.uk.
All club meetings and social events are cancelled until further notice.
All sailing open events in the WYC calendar for May, June and July are cancelled (or postponed where possible)
Duty commitments are temporarily suspended.
See wyc.org.uk/news/wyc-agm-update-and-general-committee for a statement on the AGM and continuation of the General Committee.
Thank you for your support in making this happen. The General Committee will regularly review the situation and we will share any further developments by email, on the website and social media with the aim to resume normal club activities as soon as it is safe to do so.
Yours sincerely,
Kelvin Tolson
Commodore, Whitstable Yacht Club
Share›
Update for members - 8th August 2020
AGM:
With the onset of the Covid pandemic the club had to cancel the planned AGM. The intention was to hold a Special General Meeting within 6 months of the planned AGM date or as soon as reasonably possible. At the time none of us were aware of how long the restrictions on gatherings would continue so it is still not possible to hold a meeting. However, if you have a query regarding club policy, finances or any other matter that would probably be discussed at the AGM then please raise it via commodore@wyc.org.uk and it will be raised at the GC.
The Forge Licence Application:
The club has submitted its comments regarding the application for the extension to the Forge seating to the Licensing Officer. The club will be attending and speaking at the (virtual) Licensing Panel hearing, members who have submitted representations may also have been contacted regarding observing or speaking at the hearing.
Beach Lease Renewal:
The legal process for renewing the WYC lease on the beach continues. You may recall that WYC has issued the necessary notice advising the WOFC of our intention to request renewal. The WOFC has responded with an offer of a new lease summarised as follows:
10 year duration (the current lease duration is 15 years);
The lease to be excluded from the security of the Landlord and Tenant Act 1954; and
A reduction in the area of the beach currently allocated to WYC, the reduction being approximately 25% of the area currently used by the club.
WYC has not accepted that offer. The areas WOFC intends to retain include the operations and boat parking area directly in front of the Rigden Shed, required for an oyster grading facility, and the boat parking areas adjacent to the Forge, for the extended seating area noted above.The club now expects to have to request a court ruling on its rights under the 1954 Act. The GC will provide further details as the process continues.
Fees and subscriptions 2020/2021:
The GC has unanimously agreed that these should remain at the current level.
Oyster Trestle Public Inquiry:
We have been advised that the Public Inquiry will now take place in the latter half of 2021, this is to allow the submission of more information regarding ecological matters to the Inspector.
Share›
COVID-19 update - Further RYA guidance on sailing with crews from different households
For those members sailing or intending to sail with helms and crews from different households please see the latest RYA guidance on risk mitigation: www.rya.org.uk/SiteCollectionDocuments/clubs/RYA%20Sailing%20%26%20Racing%20in%20Mixed%20Households.pdf
Share›
New Barrier on the West Quay
A new barrier has been installed on the harbour to limit traffic on and around the West Quay. It's secured with a combination lock, which has the same code as the yellow barrier. If anyone needs the code to access equipment on the West Quay, please contact robert.govier@wyc.org.uk.
https://www.kentonline.co.uk/whitstable/news/amp/barrier-installed-at-harbour-in-bid-to-tackle-boy-racers-231226/
Share›
Volunteers needed - Safety Boat drivers and crews.
Due to Coronavirus our pool of regular Support Boat drivers has been reduced. We also have some drivers who don't have a crew from their household, but are willing to drive. There are a number of days in Whitstable Week and the following weekends where we do not currently have a full complement of Drivers and Crews. If you are able to volunteer as a driver and have someone who can crew for you, or you'd be willing to crew for one of our regular drivers, please contact Richard Bradburn at bradburn_1000@hotmail.com .
Share›
Summer Sundays Results
The results for the first two Summer Sundays races run at WYC (and the first racing since restrictions were lifted!) have been posted to the website. You can see them at www.wyc.org.uk/on-the-water/results.
Share›
Virtual Regatta Racing
Well done to Kevin Dutch who won WYC's 'Cat Cup' and Rick Perkins who won WYC's 'Mono Cup' on Virtual Regatta. We're pausing the scheduled WYC racing ow we've come to the end of those two series, and may restart again if there's a demand for it in the Autumn. In the mean time, if you'd like to use the WYC VIP account to organise any racing, please contact Robert Govier.
Share›
Please note: Registration for sailing in Summer Sundays
If you're planning to race in the Summer Sundays series, and haven't already done so, please register here: https://forms.gle/rybXjDfR3ZHDezv48. Note: If you registered last week, you do not need to do it again unless something has changed (sail number, class, crew name, helm name).
Share›
Provisional organised sailing schedule for the next month
A provisional schedule for the next month is now on the website at www.wyc.org.uk/on-the-water/schedule. We will continue with 2 hour Supported Sailing sessions on Saturdays and Racing on Sundays. This is to allow time as much time as possible between groups of Recorders, ROs and AROs using the Race Hut and equipment. As previously publicised, we are still planning to run racing for Whitstable Week for club members.
The plan for this coming weekend (25th and 26th July) is Supported Sailing from 2-4pm on Saturday, then a club race on Sunday starting at 3pm.
Share›
Keys found
A set of keys has been found in an envelope on top of one of the Tornado catamarans. They've been left with Keith's coffee hut.
Share›