Whitstable Yacht Club
Welcome to the WYC
Whitstable Yacht Club is one of the oldest and largest sailing clubs in England. The Club is situated on the north coast of Kent where the Thames Estuary meets the North Sea. WYC offers sailing in sheltered waters at all times of the tide for catamarans, dinghies, and windsurfers with yachts in nearby creeks which dry out.
Contact Us
Whitstable Yacht Club, 3-4 Sea Wall, Whitstable, Kent, CT5 1BX
Tel: +44 (0)1227 272942
office@wyc.org.uk
Or: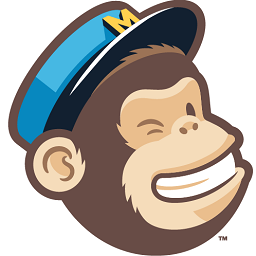 Click here to receive email alerts when news is posted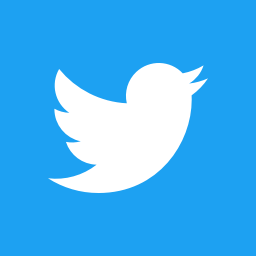 Follow @whitstableyc on Twitter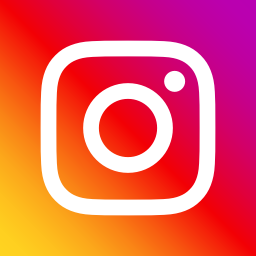 Follow @WhitstableYachtClub on Instagram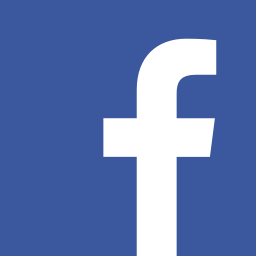 Like our page on Facebook or join our Facebook Members Group

Upcoming WYC Sailing events
Event start: 30/03/2019
5o5 Dinghy Open at Whitstable Yacht Club on 30th and 31st March 2019. Contact Tom Bruton or Tudor Owen for more information.
Notice of Race: 5o5s_NoR_Open_2019_Draft.doc.
Sailing Instructions: WYC_2019_505_Open_SIs.pdf
Event start: 18/05/2019
The UK's premier catamaran long distance race, now part of the Allen Endurance Series and open to monohulls and slower boats. 18th and 19th May 2019
Event start: 01/06/2019
B14 Open 2019, 1st and 2nd May. Contact Mark Barnes for more information.
Event start: 15/06/2019
Wanderer Open - 15th & 16th June 2018. Racing on the Saturday, Cruise on the Sunday! Notice of Race, Entry Form.
Event start: 22/06/2019
Merlin Rocket and Tasar Open 2018, 22nd and 23rd June.

Whitstable Yacht Club news
Next weekend at WYC
There's lots going on next weekend at Whitstable Yacht Club!
Start the weekend early on Thursday evening with the White Stuff charity Bingo Night. 7pm for a 7.30 start. £5 to enter. All proceeds go to the RDA Riding for the Disabled Association. Book behind the bar to avoid disappointment!
On Friday we'll be celebrating the Festival of Colours - 'Holi' with an authentic curry buffet by Pal from the Canterbury Curry Club. The night is already sold out, but should prove to be a good one for those people who booked early!
On Saturday we have what will likely be the first sailed race of the season starting at 2pm, April Showers 4, if the forecast holds. Then the WYC AGM from 5pm. Come along to hear about the year at WYC, and vote on Flag Officers, the General Committee, and any resolutions that have been raised. For details and the supporting documents, see wyc.org.uk/news/whitstable-yacht-club-agm-saturday-23rd-march-at-5pm.
Finally, on Sunday, we have April Showers 5, again with a 2pm race start.
See you there!
Share›
Pre-loved or surplus self bailers wanted
Owing to some interesting interpretations of the launching procedure over the seasons, the club Mirror self-bailers have been redesigned. If anyone has some small Elvström stainless steel self bailers which are now surplus to requirements, we would be very grateful to receive them! If you have some, or something similar that might help, please contact Wendy, Richard or Ruth! Share›
Working Party - Thank You!
A big thank you to all of our members who came down to help out at the Working Party last weekend. Despite the rather windy conditions we got a lot done, including filling in the 'step' at the bottom of the ramp, cleaning out the rafters of Upper Rigdens Shed, and cleaning the inside and outside of the club!
Share›
RYA Discover Coaching at WYC
The RYA has launched a program called 'Discover Coaching' – it's a simple 3hr session for volunteers to help them determine if instructing or coaching is for them. The club has been selected as a venue for the first session. This will be led by Sam Rowe, RYA Kent and SE Development Officer, on Thursday 9 May at 18.00. The plan is for a mix of activity on the water and shorebased. Eight places are available and participants can book online by using the link rya.eventsair.com/discover-coaching-instructing-whitstable-yc/dciwyc-may19/Site/Register
Share›
Race Recorders Training Session - Friday 8 March at 6.30pm
A race recorders training session has been organised for Friday 8 March at 6.30pm at WYC. If you are interested in becoming a recorder and would like to attend, please contact Joceline Davis on 07889 319361. Share›
Launch of the 2019 Allen Endurance Series, including the Forts Race, at the RYA Dinghy Show
UK performance sailing hardware manufacturer Allen Brothers announced this year's Allen Endurance Series at the Dinghy Show today, which will include the Forts Race at Whitstable Yacht Club. The sailing series is designed to test crews and equipment in extreme contests of skill and endurance, combining established events into a format which Allen Brothers believes will increase participation and competition, enhancing the endurance element of small boat racing in the UK.
The format of this year's Forts Race has been updated to provide racing across a wider range of craft. Monohulls and single handed catamarans will now be able to enter, with the unique hub and spoke format of the Forts Race providing a range of course options and lengths, with the safety aspect of a regular 'check in' through a gate at the Whitstable Yacht Club. More details of the event will be published shortly, and you can stay in touch through the WYC website at wyc.org.uk/on-the-water/forts-race or by following the Forts Facebook page at facebook.com/FortsRace.
The Allen Endurance Series combines the Whitstable Yacht Club Forts Race, the East Coast Piers Race, the Round Sheppey Race and the Solent Towers Race into a series with overall winner(s), who will receive an Allen Voucher worth £500, as well as £100 vouchers for the winners of each individual event and other prizes for classes and legs.
The dates now published are:
Whitstable Forts Race Weekend: 18/19 May 2019, wyc.org.uk/on-the-water/forts-race;
Solent Forts Race: Sun, 09/06/2019 - 10:30, www.hfsc.org.uk/solent-forts-race-2019/2019-race;
East Coast Piers Race: 7th July 2019 www.eastcoastpiersrace.com/; and
Sheppey Round The Island Race: August 31st / 1st September 2019, www.iossc.org.uk/islandrace/. Share›
Date for your diary - Harbour Day 2019
On Saturday 3rd August, 200 volunteers will help Whitstable Maritime present a full day's entertainment and experiences on land and sea with 50 local and national organisations (including Whitstable Yacht Club!) already booked for Whitstable Harbour Day. 10,000 visitors are expected to enjoy the fun.
Craft filling the harbour will range from a Bronze Age replica boat to the latest high-tech racing dinghy. Visitors will be able to board vessels varying in size from a 250 foot coaster to a 20 foot lugger that you could trail behind a car. Visiting boats include powerful 60 foot patrol boats belonging to the Border Force and Inshore Fisheries Conservation; the Margate All Weather Lifeboat; several Thames barges and Old Gaffers, and the local fishing fleet. A 45 foot ex-naval launch belonging to the Maritime Volunteer Service is due
to offer boat rides.
Whitstable Maritime is currently restoring the town's iconic Oyster Yawl, the Gamecock. In their marquee you will be able to learn more about this project, and the interactive coastal trail they are creating between Whitstable and Faversham. On the beach, local Bodgers will be demonstrating how to build a coracle, and in the Emergency Services Zone you will find the Coastguards and
RNLI displaying their equipment.
In the Marine Environment Zone, local groups will be encouraging you to help protect people and wildlife from different forms of pollution. Others will be keen to help you identify the marine life and their habitats. Whilst the Heritage Zone will be offering expertise in discovering past boats, boat-building, railways and shipping.
A firm favourite with children (and grandparents) is the boating pond and the hand-crafted radio-controlled model boats, not to mention a ride on the model steam train along the quay.
Bands, live performances, children's drama, good food, nautical souvenirs and local crafts help to complete this celebration of Whitstable's maritime past, present and future.
All making for a perfect family day out: and it is free! Share›
CLEAR OUT OF RIGDEN SHED ROOF RAFTERS - SATURDAY 9 MARCH
All equipment in the Rigden Shed roof rafters will be removed and placed outside ready for disposal on Saturday 9 March. If you think you own any item, please collect as soon as possible. Share›
2019 WYC Information and Programme booklet sent to printers!

The 2019 WYC Information and Programme booklet has been sent to printers, and will be posted to members shortly. If you want a preview, you can view an online copy here: wyc.org.uk/images/uploads/2019_WYC_Programme_FINAL.pdf
Share›
2019 Sailing and Cadet programme now available in Google Calendar and iCalendar format!
You can now add the 2019 Sailing programme and the Cadets & Families programme to your phone or computer's calendar. Both are now available to add from Google Calendar or download in iCal format. Head to wyc.org.uk/on-the-water/schedule or wyc.org.uk/cadets/Events for details.
Thanks to Richard Jones for creating the files!
Note: if you added the WYC calendars to your google calendar last year, you may not need to do anything! Check to see if the 2019 events (first race on 10th March!) have appeared on your phone!
Share›