Whitstable Yacht Club
Welcome to the WYC
Whitstable Yacht Club is one of the oldest and largest sailing clubs in England. The Club is situated on the north coast of Kent where the Thames Estuary meets the North Sea. WYC offers sailing in sheltered waters at all times of the tide for catamarans, dinghies, and windsurfers with yachts in nearby creeks which dry out.
Contact Us
Whitstable Yacht Club, 3-4 Sea Wall, Whitstable, Kent, CT5 1BX
Tel: +44 (0)1227 272942
office@wyc.org.uk
Or: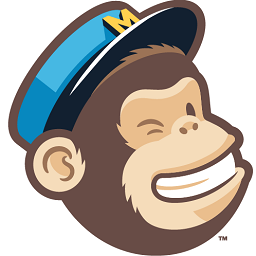 Click here to receive email alerts when news is posted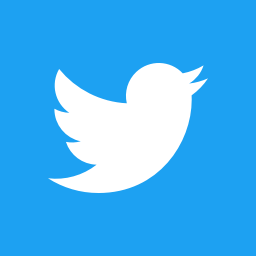 Follow @whitstableyc on Twitter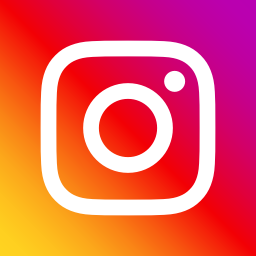 Follow @WhitstableYachtClub on Instagram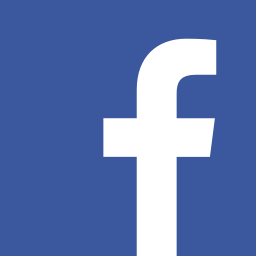 Like our page on Facebook or join our Facebook Members Group

Upcoming WYC Social Events and Meetings
[CANCELLED UNTIL FURTHER NOTICE] From 7pm, Mexican Train Dominoes - come and join us! Bit of luck, bit of skill, bit of a laugh, bit of wine!! Or bring your own game.
[CANCELLED UNTIL FURTHER NOTICE] From 7pm - club pool night. Players and non-players are welcomed, come along and support the Whitstable Yacht Club team.
[CANCELLED UNTIL FURTHER NOTICE] Calling all our "crafty" members! Please come along and bring whatever project you are working on whether it's knitting, crochet, weaving or something else.
Date: Sat 07/08/2021
Whether you're completely new to the sailing, looking to get back on the water or just want to give it a go, here's your perfect chance. Come along to the WYC Open Day on 7th August to try sailing with us! For more information, see wyc.org.uk/site/OpenDay
Date: Sat 06/11/2021
Prize Giving from 7pm, Dinner from 8pm. Dinner tickets available soon!
Date: Sun 14/11/2021
The annual Meeting of Sailors will be held on 14th November at 1pm (or as soon as possible after sailing, whichever is later). Please come along to share your views on sailing at Whitstable Yacht Club, and help shape our future direction. All members welcome.
Upcoming WYC Sailing events
Event start: 26/06/2021
Wanderer Open 2020 - Races on Saturday 26th, Cruise on Sunday 27th June. Download the Notice of Race here.

Event start: 10/07/2021
10th and 11th July 2021. See www.laser-fest.com/ for more information.
Event start: 26/07/2021
Monday 26th to Friday 30th July. See wyc.org.uk/on-the-water/Whitstable_Week
Event start: 18/09/2021
18th & 19th September 2021 (in conjunction with the F18 National Championships)
Event start: 18/09/2021
18th & 19th September 2021 (in conjunction with the Tornado National Championships)
Whitstable Yacht Club news
WYC Coronavirus (COVID-19) Response - Updated Saturday 15th May
Friends and members,
The General Committee is continuing to take RYA and government guidance with regards to the latest restrictions. In line with the latest RYA guidance:
The club's changing rooms are now open. Both will be accessible from the external doors only, and maximum capacity will be 6 people and only 1 shower in each. We recommend that you continue to the club changed or change on the beach if at all possible, and only use the changing rooms and showers if essential.
Organised sailing and racing has restarted and is following the published racing schedule.
Cadets and Family sessions have restarted and is following the published Cadet Events schedule.
Sailing and Powerboat training courses have resumed. They must be booked online. For more details visit the Training Page
The bar is open for outdoor and (from 19th May) indoor, cashless table service only on Saturdays, Sundays, Wednesdays & Fridays. All members of a party must register via the NHS App or sign in to provide track & trace details.
Members continue to have access to the external storage areas (Upper Rigden and Stroud sheds), but should maintain social distancing, minimise time inside, and the surfaces you touch. Please take personal responsibility by using hand sanitiser, wearing disposable gloves and/or wiping down the surfaces you touch wherever possible. The clubhouse remains closed, apart from those who require access to work within the premises
All members should take notice and follow current government advice and restrictions when using club facilities or going on the water, and follow Safety Advice for Free Sailing and Water Sports.
The NHS QR code for Test and Trace purposes is displayed on all building entrances.
We recommend that everyone visiting the club should be symptom-free tested regularly to protect yourselves and others.
The RYA is providing us with updates as it continues to receive and interpret the implication of the Government rules on clubs, and the Covid sub group will update the News and Social Media channels with updates as we receive them from the RYA.
Thank you for your support in making this happen. The General Committee will regularly review the situation and we will share any further developments by email, on the website and social media with the aim to resume normal club activities as soon as it is safe to do so.
Yours sincerely,
Kelvin Tolson
Commodore, Whitstable Yacht Club
Share›
Team of Kent!
Thank you to Tankerton Bay Sailing Club for hosting the Man of Kent Regatta on Saturday. Thirty WYC boats sailed down to the course laid off Tankerton for the afternoon, and Whitstable Yacht Club came away with the Team of Kent trophy thanks to the skilled sailing by Harry Newton and Charlie Campion in their Lasers and Phil Emery & Phoebe Payne in their Merlin Rocket! Harry Newton also tool the Youth of Kent prize, with WYC's Thomas Oliver nipping at his heels in second. Charlie Campion took Second Master of Kent and WYC's Jack Quinney-Martin was Third Rookie of Kent! Thanks also to the WYC members who supported the event, manning two Support Boats and the WYC Committee Boat which we leant to TBSC for the day… all three came in handy towing WYC sailors back after the wind died away! For the full results, see https://www.halsail.com/Result/Public/54646.
Share›
Reports from the weekend's sailing events
The reports from last weekend's sailing events are now up on Yachts&Yachting. The report on the Tasar UK National Championships is at https://www.yachtsandyachting.com/news/238370/Tasar-UK-Nationals-at-Whitstable, and the report on the Craftinsure Merlin Rocket Silver Tiller Round 1 is at https://www.yachtsandyachting.com/news/238349/Merlin-Rockets-at-Whitstable.
Share›
Slotty is back!
It's great to see the WYC Committee Boat, Slotty, back on the mooring in front of the club. Thanks to the team who brought her down from her winter berth this morning. We look forward to making use of her this weekend, providing the support to the Merlin Rocket Silver Tiller Open Event and Taser National Championships, and next next weekend we'll will be taking her to support Tankerton Bay Sailing Club in hosting the Man of Kent.
Share›
We're pleased to announce that our new Committee Boat mooring was laid today, and we expect to have the WYC Committee Boat back on the mooring next week in time for up and coming events including the Merlin Open, Tasar Nationals, LaserFest and the Man of Kent.
Read More›
Share›
West Quay compound - new padlock code
There's a new code for the padlock on the West Quay. If you need access, please contact the Club Manager or Rear Commodore Sailing - wyc.org.uk/contact.
Share›
Report from the KSSA Topper Team Racing event on Saturday 15th May
This weekend was another busy one for WYC's youth sailors. 2 teams of 4 young sailors took the trip to Westbere Lake to sail in the KSSA Topper Team Racing event, defending the trophy that we won in 2019! The forecast was very light and those of you that have sailed at Westbere before will understand that this caused some very challenging racing conditions in judging the shifts and gusts. With 14 teams taking part from all over Kent, over 40 sailors, it was a very tough competition.
Both Whitstable teams won 3 and lost 3 races in their flight, and so unfortunately didn't make it into the semi-final, but they had fun competing and talking to other young sailors from different clubs. Team racing is a challenging concept to understand for regular club racers, and for some of our sailors this was their first chance at it, so they did very well and had great fun trying something new!
A huge credit goes to all the organisers from KSSA as well as the parents and taxi drivers from WYC that all help make these events possible for the our up and coming sailors. Photos can be seen on the KSSA website or on the WYC facebook page.
Report by Tom Oliver.
Note from the Rear Commodore Sailing: "A special thanks must go to Tom Oliver, for being a really great Team Captain and WYC Cadet Class Captain, and for also providing this report!"
Share›
Bar staff still needed!
We're still searching for more staff for the WYC bar. We need over 18s, preferably with some experience. If that's you, or you know someone, please please send details to office@wyc.org.uk or pop them in the club letterbox!
Share›
Bar indoor table service from next week
From next week (Wednesday 19th May), in line with further lifting of Covid restrictions, the club bar will start indoor table service. All members of a party must register via the NHS App or sign in to provide track & trace details. Bar opening hours can be found on the website here: wyc.org.uk/about/social.
Share›
Membership card reminder
A reminder that membership cards have been issued for all adults across all types of membership. Families have a card issued for each of the two adults on the membership. For those members that have not yet collected their cards they are available from the bar team.
A 10% discount will be given on bar purchases made with funds pre-loaded onto the card. You can pre-load your car at the bar using cash or debit/credit card. The card is then used in lieu of cash or debit/credit card, and mini statements can be provided to show how much remains after a purchase.
A purchase can still be made using cash or debit/credit card but the discount will not be applied, although you may be asked for your membership card to prove that you're a member of WYC. The card can also be used to prove membership at Keith's Coffee to access club member discounts on food and drink.
The discount on purchases is the initial benefit of introducing the cards. As we are now emerging from a year where the opportunities for further development have been limited, the options for expanding the use will be considered over the coming months. Further updates will follow.
Share›