Whitstable Yacht Club
Welcome to the WYC
Whitstable Yacht Club is one of the oldest and largest sailing clubs in England. The Club is situated on the north coast of Kent where the Thames Estuary meets the North Sea. WYC offers sailing in sheltered waters at all times of the tide for catamarans, dinghies, and windsurfers with yachts in nearby creeks which dry out.
Contact Us
Whitstable Yacht Club, 3-4 Sea Wall, Whitstable, Kent, CT5 1BX
Tel: +44 (0)1227 272942
office@wyc.org.uk
Or: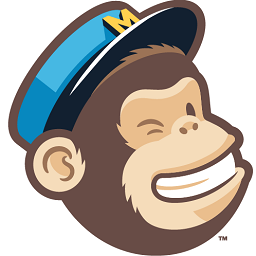 Click here to receive email alerts when news is posted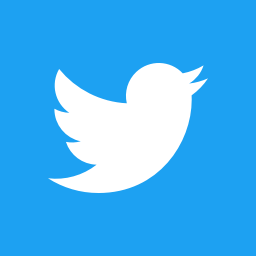 Follow @whitstableyc on Twitter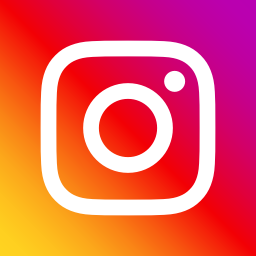 Follow @WhitstableYachtClub on Instagram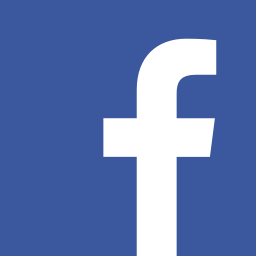 Like our page on Facebook or join our Facebook Members Group

Upcoming WYC Social Events and Meetings
Date: 28/04/2019 - 15:00
Just £10 for roast lamb, fresh veg, roasties, apple sauce ......and a home made pudding! TICKETS BEHIND THE BAR. This will be very popular so please get your tickets early.
Date: 04/05/2019 - 19:30
Back a winner!
Date: 18/05/2019 - 19:30
The Blues Bandits performing, a BBQ and drinks promotions. All members welcome!
Upcoming WYC Sailing events
Event start: 18/05/2019
The UK's premier catamaran long distance race, now part of the Allen Endurance Series and open to monohulls and slower boats. 18th and 19th May 2019
Event start: 01/06/2019
B14 Open 2019, 1st and 2nd June. Contact Mark Barnes for more information.
B14_Whitstable_TT_NOR_2019_(1).doc
Sailing Instructions
Whitstable_B14_Open_Entry_Form_2019.doc
Event start: 15/06/2019
Wanderer Open - 15th & 16th June 2018. Racing on the Saturday, Cruise on the Sunday! Notice of Race, Entry Form.
Event start: 22/06/2019
Merlin Rocket and Tasar Open 2018, 22nd and 23rd June.

Event start: 14/07/2019
Two days of great Laser racing and social events at WYC on 13th&14th July as part of the East Kent LaserFest series.
For the latest information, follow the event on social on Twitter, Instagram and Facebook.
Whitstable Yacht Club news
Reminder - Roast Dinner this Sunday
Coming up for your social diaries:
For all those who like a nice Sunday roast - this Sunday, 3 pm, Keith's Roast lamb and all the trimmings followed by a home made pudding - all for only £10! Tickets behind the bar and going fast - get your name down now!
Next Saturday, 4th, is Race Night - with horse and dog races being shown on the big screen in The sea room. You could be a winner!! If you're coming it would be useful to put your names on the list behind the bar - as Tizzie will be doing some free nibbles half way through the evening and numbers would be helpful!
Looking further ahead, it's the Forts Race Party on Saturday 18th May. The Blues Bandits will be performing, and there'll be a BBQ and drinks promotions. All members welcome! Share›
Reminder: Beach Tidy working party - This Saturday
We're planning a Beach Tidy Working Party this Saturday from 10am. The focus of this working party will be tidying up the beach, including moving boats to the correct rows, fixing or replacing tie downs if needed, and disposing of some of the scrap. If we have enough volunteers, there will also be a ramp clean. Please come along on Saturday 27th to help tidy up our beach boat parking! Share›
MISLAID ITEMS IN GENTS CHANGING ROOM
Following the busy Easter weekend, a couple of items have been mislaid from the Gents changing room. A pair of men's Neil Pryde zip up hiking boots size 8/9 which may have been picked up by mistake. Also, a Typhoon Max B dark grey, front opening dry suit. Please contact the office via email sailing.secretary@wyc.org.uk if you come across them. Share›
Video of WYC needed
We're planning to make some promotional videos of WYC to show off all that is great about the club! A lot of you have GoPros and other cameras, so if you have any footage that you think would be good for our videos, please get in contact. We want footage of sailing as well as shore based activities, from the top racers to the cadets learning to sail. Ideally, all footage should be raw (original, unedited), and be of at least HD quality. Due to the size of files, we can work out the best way of getting them from you (dropbox, USB stick, etc). If you have something of use, please contact Paul Kelly (PK) at paulrkelly@gmail.com Share›
Forts Race Weekend - Volunteers Needed
It's the 2019 Forts Race weekend in just under a month, and we need some volunteers for Safety Boat Crew and some onshore support on both Saturday 18th and Sunday 19th May. Can you help? No experience needed! Contact Robert Govier at rear.comm.sailing@wyc.org.uk if you can help out. Share›
Heather Scott
It is with great regret pass on the news that Heather Scott, a long standing member of WYC, has died.
A funeral service will be held at 12 noon on Friday May 3rd at All Saints' church.
A reception will follow at Whitstable Yacht Club at 13.30pm. Share›
Congratulations to our cadets on their successful RYA Dinghy Instructor Course!
Madeleine Bryan, Hugo Eaton-Baudains, Harry Newton, Tom Oliver, Alex Wilson, Craig Windridge (BSC).
The Cadets were very fortunate to have in HBSC member Laurie Dengate an excellent RYA coach for the five day course. This followed two prerequisite training and practical assessment days which Laurie also directed in November and December. The standard was set high, the candidates worked tremendously hard throughout the week, generally not finishing until 7.30 pm, and were assessed on the final day by RYA development officer Sam Rowe. At the young age of 16-17 their success, individually and as a team, is particularly impressive.
One of the six candidates is a Broadstairs SC Cadet. Graham Silsbury, BSC Principal has written, "We are thrilled with Craig's success. Thanks to WYC . . .for running the DI course and I'm delighted we have got this group of young DI's in our sailing area. Please pass on my thanks to all concerned." Share›
Beach Tidy working party - Saturday 27th April
We're planning a Beach Working Party on Saturday 27th April from 10am. The focus of this working party will be tidying up the beach, including moving boats to the correct rows, fixing or replacing tie downs if needed, and disposing of some of the scrap. If we have enough volunteers, there will also be a ramp clean. Please come along on Saturday 27th to help tidy up our beach boat parking! Share›
Abandoned equipment - Kayaks and a Topper
There are two kayaks and one topper on the beach without any identifying marks or signs of recent use, which need to be paid for and labelled or moved. The two kayaks are locked down and the Topper has a broken trolley. They have been tagged and the recognised RYA disposal process has been initiated, in accordance with the WYC Boat Parking and Equipment Storage Policy. In addition, if the kayaks are not identified and/or moved by 15th May, the locks will be cut and they will be moved to an alternative location as they are blocking access to boat parking spots. If you are the owner, or recognise this equipment, please contact the office.
Please ensure that your equipment is in good repair, labelled appropriately and stored in the correct place. As per the WYC Boat Parking and Equipment Storage Policy, the numbered sticker confirming payment for the season and ongoing membership MUST be clearly displayed on the equipment. The boat must be parked in the allocated row and where appropriate in the designated position as defined by the parking plan and agreed with the Class Captain. Changes to any allocation must be agreed with the Class Captain and the Beach Master as appropriate. Any kit that is not displaying the appropriate identification and payment confirmation may be removed. Boats must be stored on a serviceable trolley (and/or trailer if relevant) such that they can be moved in accordance with the conditions in the policy should that be necessary. Trolleys, trailers, covers and any other equipment left on the beach when you go sailing must also be clearly labelled with your sail number and name to aid identification in the event of an incident. Share›
WYC Open Day - 11th May
Are you looking for a new way to get outdoors and active or find something you can enjoy together with the family, or do you know someone who is? If the answer is yes, come and join our family fun day at Whitstable Yacht Club on May 11th. Whether you're completely new to the sailing, looking to get back on the water or just want to give it a go, here's your perfect chance.
This fun day out will offer a range of free activites for all ages to take part in, on the beach and on the water including joy rides with experienced sailors on a range of boats.
This event is part of Push The Boat Out, a nationwide event run by the RYA taking place throughout May at venues across the country.
Running between 12noon and 5pm on Saturday May 11th there will be seasoned sailors on hand to offer information, answer questons and show you the ropes. Joy rides run between 12noon and 4pm and should be booked in advance by emailing training@wyc.org.uk. Note: Joy Rides are weather-dependent and open to participants 8 years and older.
For more information, see wyc.org.uk/site/OpenDay.
Share›