Whitstable Yacht Club
Welcome to the WYC
Whitstable Yacht Club is one of the oldest and largest sailing clubs in England. The Club is situated on the north coast of Kent where the Thames Estuary meets the North Sea. WYC offers sailing in sheltered waters at all times of the tide for catamarans, dinghies, and windsurfers with yachts in nearby creeks which dry out.
Contact Us
Whitstable Yacht Club, 3-4 Sea Wall, Whitstable, Kent, CT5 1BX
Tel: +44 (0)1227 272942
office@wyc.org.uk
Or: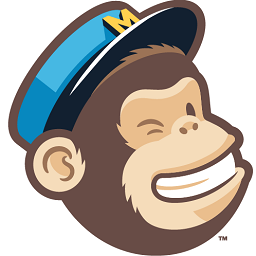 Click here to receive email alerts when news is posted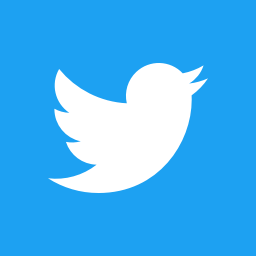 Follow @whitstableyc on Twitter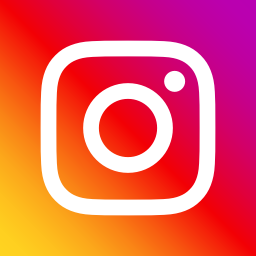 Follow @WhitstableYachtClub on Instagram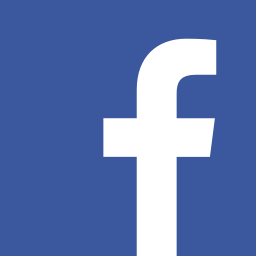 Like our page on Facebook or join our Facebook Members Group

Upcoming WYC Social Events and Meetings
Date: 29/06/2019 - 19:30

Back by popular demand, it's Phil & Ian's Laid Back Quiz Night! 7.30pm start, bring your team! Free nibbles!
Date: 13/07/2019 - 17:00

LaserFest Saturday night party! Bring and share BBQ from 5pm, then band Sold On Soul will play from 8.30pm. All members welcome!
Upcoming WYC Sailing events
Event start: 14/07/2019

Two days of great Laser racing and social events at WYC on 13th&14th July as part of the East Kent LaserFest series.
Notice of Race, Sailing Instructions
For the latest information, see the LaserFest website or follow the event on social on Twitter, Instagram and Facebook.
Event start: 29/07/2019
Competitive 10 race series over 5 days - Monday 29th July to Friday 2nd August
Event start: 14/09/2019
The Kent Schools Sailing Association's Annual Regatta, this year at Whitstable Yacht Club.
Event start: 28/09/2019
The Tornado Nationals 2019 at Whitstable Yacht Club! 28th and 29th September.
Whitstable Yacht Club news
Michael Bushe
We're sorry to report the death of Michael Bushe. Mike was a member of the WYC cruiser class in the 90s and 2000s.
His funeral will be on Wednesday 10th July. Mass 10.30 at Our lady of the immaculate conception, Kingsdown Park Road, Burial at circa 11.30 at cemetery, wake at the Marine Hotel, Tankerton from 1.00pm. All who new him are welcome to attend. Share›
Wanderer Open Report

Sailors from across England gathered at Whitstable Yacht Club on Saturday (15th June) in honour of veteran champion dinghy sailor, Gavin Barr, and to compete in the Wanderer Open.
Whitstable YC Club President Larry Lamberton MBE presented a new trophy in the form of a scaled down 14 : 1 model of a Wanderer. Crafted in stainless steel by Whitstable blacksmith Rob Pitman, the trophy captures the sails' shape from Gavin's match winning boat, "Thistle".
Event organiser Richard Maltby said, "Sailing for this beautiful trophy is part of putting the Wanderer Open firmly in Whitstable's events programme. For the inaugural race to be won in Gavin Barr's boat by his son Tim with Mark Skipper (Gavin's usual crew) could not have been a more perfect result, though that now makes Tim the new helm to beat."
Following a BBQ, Gavin entertained the gathering with his guitar and a few songs including the now infamous Pirate song, "Where does a pirate go shopping? Aaarghos. "What is a pirate's favourite Christmas carol?" We Three Kings of Orient, Aaargh.
For a full report on the event, see yachtsandyachting.com/news/218709/Wanderers-at-Whitstable
Share›
Special offer for WYC golfers
Whitstable and Seasalter Golf Club are kindly offering discounted green fees to WYC members. The discounts are £3 per round for up to 3 players, or 4 players for 3. To take advantage of the offer members will need to produce a WYC green fee discount card, the cards will placed at the end of the bar over the next week. The cards are single use and will be given up to the golf club when arriving for a game. This is a new initiative for both clubs and we are both keen for it to succeed, any feedback from members will be most welcome. Share›
Coming Soon: WYC LaserFest'19
A brief public service message from Capt Mike:
Saturday 13th July.
•13:00 hrs There will be some Laser sailing.
•There will be some drinking.
•17.00 – 19.00 hrs there will be some eating, bring and share B B Q.
•There will be some more drinking.
•20.30 – 23.00 hrs live band 'Sold on Soul'
•There will be some sleeping.
Sunday 14th July.
•11:00 hrs There will be more Laser sailing.
•There will be some prizegiving.
•There may be some more drinking!
All members invited to Laser sail and/or socialise.
For the latest information, see the LaserFest website or follow the event on social on Twitter, Instagram and Facebook.

Share›
Reclaimed WYC ramp wood used in winning Chelsea Flower Show garden!
Wood that was stripped off the WYC ramp during repairs last year has been recycled into a gold medal-winning Chelsea Flower Show garden designed by Joe Perkins Design! The wood was reclaimed by Ashwells Reclaimed Timber and then used in the garden "Beyond the Screen" which was awarded a gold medal in the Best Space to Grow category.
Read more on Kent Online at kentonline.co.uk/whitstable/news/kentish-secret-behind-chelsea-flower-show-winner-205852/, or check out the Joe Perkins Design website at joeperkinsdesign.com.
Share›
It's never too late to learn to sail!
"On 20th May Ruth Oliver, bless her, took her life in her hands to give the 'oldest beginners' at the club their first sailing lesson. She risked life and limb to guide us through our two day RYA level 1!! Ruth's patience and wonderful instruction helped us achieve our aim and despite Barbara suffering from sea sickness and Tizzie having chronic indigestion on day 1 we were awarded our certificate at the end of day two - whoopee! We have now learned lots of sailing 'terminology and tied loads of knots - hope our ancient brains can remember it all!
We will be taking level 2 with Ruth in September, if she can put up with us again!
A massive thanks to Ruth and Whitstable Yacht Club."
Tizzie and Barbara
If you'd like to learn to sail, go to wyc.org.uk/on-the-water/training for information and contact details. Share›
Police Property Fund award to WYC
Whitstable Yacht Club has been awarded £500 from the Police Property Fund. The donation will be used to secure improved safety equipment for the WYC Cadets and young sailors.
The Kent Police Property Fund is generated from the sale, at auction, of items seized in police operations, and awarded to local, not-for-profit organisations in Kent. WYC applied back at Christmas for funding, and PC Ben Crosswell visited the club in April for the presentation of the cheque to Ruth Oliver, the WYC Senior Instructor and RYA Onboard Officer for the WYC Cadets. Share›
Updated Race Officer guide
The Race Officer Guide has been updated to include some additional guidance on the Oyster Racks. We recommend all members with Race Officer and Assistant Race Officer duties to familiarise themselves with the RO Guide prior to their duty. The updated guide can be found here, along with other useful information: http://wyc.org.uk/members/Club_Rules, and there's a printed copy in the Race Hut. Share›
WYC Tea and Coffee bar
We've all noticed how busy and popular Whitstable is getting on summer weekends, which often drives a long queue at Keith's Coffee Hut. Whilst the Coffee Hut is an important source of revenue for the club, this can be frustrating if you want a hot drink or food before or after racing, so from mid-June Keith will also be selling hot drinks and food to WYC members only from the WYC coffee hatch! Keith will be installing a coffee machine, so it will be the same great coffee, just without the long queue! The Coffee Hatch is planned to be open 2 hours before racing until up to 2 hours after finish, although times may vary depending on the weather and race times. Share›
Video report from the 2019 Whitstable Forts Endurance Race Weekend!
Go to https://youtu.be/9BnRm8-m7cA for the report on this year's race. Share›