Whitstable Yacht Club
Welcome to the WYC
Whitstable Yacht Club is one of the oldest and largest sailing clubs in England. The Club is situated on the north coast of Kent where the Thames Estuary meets the North Sea. WYC offers sailing in sheltered waters at all times of the tide for catamarans, dinghies, and windsurfers with yachts in nearby creeks which dry out.
Contact Us
Whitstable Yacht Club, 3-4 Sea Wall, Whitstable, Kent, CT5 1BX
Tel: +44 (0)1227 272942
office@wyc.org.uk
Or: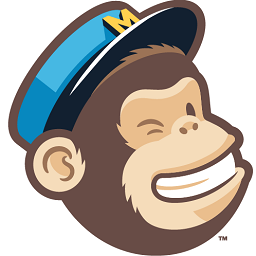 Click here to receive email alerts when news is posted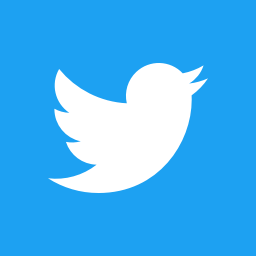 Follow @whitstableyc on Twitter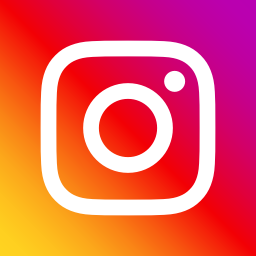 Follow @WhitstableYachtClub on Instagram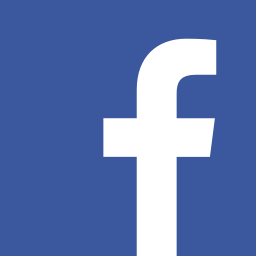 Like our page on Facebook or join our Facebook Members Group

Upcoming WYC events
Event start: 26/04/2018


Download the Notice of Race (Updated 17th April), and enter here: https://505nats2018wyc.eventbrite.co.uk


Event start: 19/05/2018
B14 Open 2018, 19th and 20th May.
Event start: 02/06/2018
Wanderer Open - 2nd & 3rd June 2018. Download the Notice of Race, Entry Form and Barbecue booking information.
Event start: 23/06/2018
Merlin Rocket Open 2018, 23rd and 24th June.
Download the Notice of Race and Sailing Instructions

Event start: 14/07/2018


Two days of great Laser racing and social events at WYC on 14th&15th July as part of the East Kent LaserFest series.
Compete at all three clubs (Herne Bay Sailing Club, Whitstable Yacht Club and Broadstairs Sailing Club), join in for selected races or just come along for the social events, BBQs, prizes and music!
For the latest information, follow the event on social onTwitter, Instagram and Facebook.

Upcoming WYC Social Events and Meetings
Date: 14/07/2018 - 20:00

Squeeze Gut Alley will play the LaserFest party on 14th July. All members welcome!
Whitstable Yacht Club news
Reminder - Evening Series starts this Wednesday. Early start for the first race.
The 2018 Evening Series starts this Wednesday. The series is all-in handicap, and a great way to split up the working week!
It's starting a little earlier than usual this year, so the first race has a 6.30pm start. The series then returns to the usual 7pm starts from 9th May. Share›
Bar Opening Times - Thursday and Friday
As we're hosting the 505 National Championships this week the bar will be open from midday to at least 11pm on Thursday and Friday (no afternoon closure or early Thursday eve closure). Great opportunity to come and welcome our guests from the 505 class and watch the racing! The bar will be open as usual on Saturday and Sunday. Share›
Changing Rooms
We've had reports of items going missing from the WYC changing rooms. We'd like to remind members to keep their valuables safe, and make sure that the changing room doors are kept closed and secured by the code locks. If you see anything suspicious, please report it. There are lockers available in both the male and female changing rooms, please contact Sally at sailing.secretary@wyc.org.uk if you're interested. Share›
Andrew Pierce - Update
The funeral of Andrew Pierce, who died on 23rd March, will take place at Barham Crematorium on Friday 27th April 1.20pm. Family Flowers Only. Donations to Cancer Research UK via C.W.Lyons & Sons, 51-53 Oxford Street, Whitstable, Kent, CT5 1DB
Afterwards, the wake will be held at the Coach and Horses, 33 Oxford Street, Whitstable, CT5 1DB Share›
New club Topper and Topaz dinghies for Training, Cadets and for sale!

WYC Training and Topper International have teamed up to enhance the club's fleet with three brand new Toppers and five brand new Topper Topaz dingies for the club to use for Training and Cadet activities - a fantastic addition, which will allow our training offerings to grow even further this year, for adults and children alike.
At the recent Cadet Fitting Out morning, the club's younger sailors had a great time getting them out the packets and setting them up. Thank you to everyone who helped out.
To help finance the deal, the club will act as a 'show room' for the boats, which can be purchased from us at a discounted rate of £2,549 for a Topaz and £2,649 for a Topper 5.3 (smaller sails 4.2 are also available). The deal includes a launching trolley and top cover, giving savings of up to £851 on manufacturer list price. As part of the package you will get training support throughout the season, and a 3-hour training session for FREE! Share›
Easter Nip Photos

Nicky Whatley was on hand this weekend to capture the action from the sailing on Saturday. Click here to view the album. Share›
Wetsuits
There are a large number of wetsuits and other gear that was removed from the men's changing rooms during the recent works. This kit will be disposed of at the end of April if not claimed. If you think any of it could be yours, please contact the club office. Share›
Andrew Pierce
We are sad to announce that Andrew Pierce, longstanding Club member and former Merlin sailor, died this morning in hospital in Margate.
Richard Davis reflected on Andrew's life in sailing:
Andrew sailed Cadets in the early 60s as both crew and helmsman . He attended Cadet Week at Burnham on several occasions. He then crewed in National 12s and had attended the Burton Week in 1964, 1965, and 1966. He crewed in the Hornet Championships in 1967. I had started sailing with him in 1966 ( including the 1966 Burton Week). We sailed together in the 1969, 1971, 1972 and 1973 Merlin Championships - together we achieved 3 top six results.
Andrew retired from top flight crewing in the mid 70s and for some years sailed a Laser 'for fun'. He had worked with Mike Scott at Yachting and Boating - the weekly news magazine for dinghy sailors.
He has lived in Whitstable throughout his life. He always enjoyed talking and listening about dinghy sailing right until the end - he smiled at us on his last day as we recalled 'events' at Cadet Weeks in the early 60s.
He is survived by his sister Catherine, to whom we send our deepest sympathy, and will be greatly missed by his friends in WYC and the town.
Share›
RYA First Aid Course - 2nd June
The WYC Training Team have organised another RYA First Aid Course for WYC members on 2nd June. It's great value at £59 per person. Contact Ruth Oliver at training@wyc.org.uk or 07796 696190 for more information. Share›
Updated Cadet Handbook for 2018


The WYC Cadet Handbook has been updated for 2018. You can download a copy, and read the latest Cadet information at wyc.org.uk/cadets
Share›