Whitstable Yacht Club
Welcome to the WYC
Whitstable Yacht Club is one of the oldest and largest sailing clubs in England. The Club is situated on the north coast of Kent where the Thames Estuary meets the North Sea. WYC offers sailing in sheltered waters at all times of the tide for catamarans, dinghies, and windsurfers with yachts in nearby creeks which dry out.
Contact Us
Whitstable Yacht Club, 3-4 Sea Wall, Whitstable, Kent, CT5 1BX
Tel: +44 (0)1227 272942
office@wyc.org.uk
Or: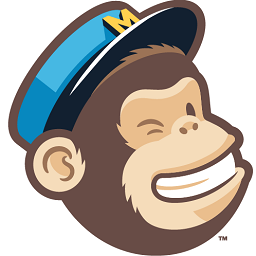 Click here to receive email alerts when news is posted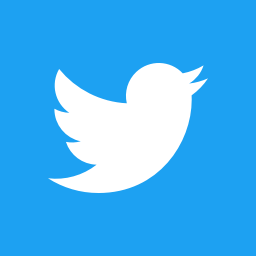 Follow @whitstableyc on Twitter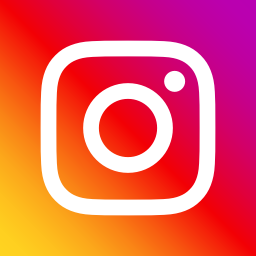 Follow @WhitstableYachtClub on Instagram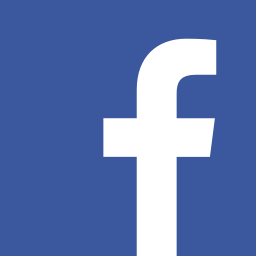 Like our page on Facebook or join our Facebook Members Group

Upcoming WYC events
Event start: 18/05/2019
The UK's premier catamaran long distance race, now part of the Allen Endurance Series and open to monohulls and slower boats. 18th and 19th May 2019
Event start: 01/06/2019
B14 Open 2019, 1st and 2nd May. Contact Mark Barnes for more information.
Event start: 15/06/2019
Wanderer Open - 15th & 16th June 2018. Racing on the Saturday, Cruise on the Sunday!
Event start: 22/06/2019
Merlin Rocket and Tasar Open 2018, 22nd and 23rd June.

Event start: 14/07/2019
Two days of great Laser racing and social events at WYC on 13th&14th July as part of the East Kent LaserFest series.
For the latest information, follow the event on social on Twitter, Instagram and Facebook.
Upcoming WYC Social Events and Meetings
Date: 16/12/2018 - 17:00
Celebrate another year of the conservation of Whitstable's Maritime past!
Date: 21/12/2018 - 19:00
WYC stalwort Benny (Derrick Bensted) is leaving Whitstable. His leaving do will be held on Friday 21st December from 7pm, with David Lowes serving up a curry. All welcome.
Date: 24/12/2018 - 15:00
Whitstable Yacht Club will be hosting our traditional Christmas Eve party on Monday December 24th. Come down to the club to enjoy a relaxed afternoon with your friends, and leave wrapping the presents until later! Light bar nosh will be served from 3pm until we run out, and the bar is open until 9pm.
Date: 29/12/2018 - 19:00
Supper and Poker for only £10.
Whitstable Yacht Club news
ELMA SMEDLEY - FUNERAL ARRANGEMENTS
Elma's family have informed us that her funeral will be held at 12.40 on Thursday 13th December at Barham Crematorium followed by drinks and light refreshments at Whitstable Yacht Club. All who knew her are welcome. Share›
Well done to the Winter Series Prize Winners!
Sunday saw the last scheduled race of the 2018 club racing programme. Unfortunately do to a combination of a very high tide (and flood warning), rough see and cold conditions the racing was called, off, but those who came down were still entertained by some hardy Laser sailors who braved the rough launch conditions to go for a blast! Onshore we were treated to a buffet, courtesy of Charlie Campion (thanks Charlie!) and Prize Giving for the Winter Series. Congratulations to Christian Brewer who won the Laser class, followed by Niall Martin in 2nd and Steve Gray in third. Congratulations to Dickie Ledger and John Berrington on their Dart 18 for winning the General class, followed by Robert Govier and David Figgis on their Tornado in second, and Luke Swain in third on his A-class.
The 2019 season isn't far off, with the first race scheduled for Sunday 10th March. In the mean time, please take your mast down if you haven't already (or let Sally in the office know if you're planning to keep it up for the winter)!
Share›
Performance Bursary award
Congratulations to Tom Oliver who has been successful in his application to the RYA SE Youth Training Fund for a Performance Bursary. The Bursary is awarded based on merit, and is targeted to support young sailors in their sailing, be that in competitions, training, clothing or equipment. Tom is a regular sailor in the Laser fleet, and has been active within WYC Training, supporting courses and cadet sessions this year. It's great to see another of our young sailor's potential being recognised in this way by the RYA! Share›
WYC 2019 CLUB INFORMATION AND PROGRAMME - ADVERTISING OPPORTUNITIES
The 2019 Club Programme is currently being compiled and there are opportunities to advertise within it. If you are able to help support WYC by placing an advert in the programme for a small fee, please contact Sally Gostelow: sailing.secretary@wyc.org.uk. Share›
Christmas craft fair thanks!
Thank you to organiser Andrea Oliver, and all of the members and friends who took stalls and sold cakes and raffle tickets on Saturday at the WYC Christmas Craft Fair. The event was a great success, raising £400 for the ramp fund! Share›
Notes from the Meeting of Sailors 2018
The notes from this year's Meeting of Sailors, held on Sunday 18th November, can be downloaded here: wyc.org.uk/about/Meeting_Minutes. Share›
2018/19 MEMBERSHIP RENEWALS
Thank you to all those members who have renewed their memberships on time. However, there are a number outstanding and these may be subject to a late payment charge from 1 December 2018. If you have mislaid your renewal form, please download from our website http://wyc.org.uk/members/Subscriptions and return with payment to Sally Gostelow, Membership Secretary or, alternatively, give Sally a call on 01227 272942, Mondays or Tuesdays only. Share›
Elma Smedley
We are very saddened to hear of the passing of Elma Smedley (Wilby) after a short illness. She will be greatly missed by husband Paul and her children Geoff, Lizzie and Sarah.
Elma was a longstanding member of WYC and one of those 'stand out' great characters, never to be forgotten. She and Gaye Woolven were a riotous partnership in their Dart 15 'Tiddly Too'. She was always at the centre of the social scene ashore, while at the same time a kind and caring person who will be well remembered and loved by the many people whom she treated at the Harbour Medical Centre.
Paul and Elma loved their sailing and were regulars acting as committee vessel for the Swale Regatta each year, they were also great classic car buffs travelling many miles in Paul's Morgan three wheeler and Austin 7.
Please pass on your messages of condolence onto Sally at the club and we will be sure to pass these on to Paul.
Share›
Surplus heavy duty bolts
The club has a quantity of unused surplus heavy duty galvanised bolts, nuts and washers. They were purchased as part of the original plans to repair the ramp, plans that were superseded by the need for the complete rebuild this year.
These may be of interest to members involved in engineering/construction, for further details regarding quantities and purchase price please contact Beachmaster Kelvin Tolson.The kit details are as follows:
M20/300 galvanised bolts grade 8.8
M20/360 galvanised bolts grade 8.8
M20 galvanised nuts grade 8.8
M20 type "G" galvanised washers grade Share›
WYC Christmas Raffle
Tickets for the WYC Christmas Raffle are now available from the bar. Prizes include a gliding lesson, a fresh turkey, hampers and other great prizes! All proceeds will go to the Ramp Fund, and the raffle will be drawn on Christmas Eve (the Turkey and any Christmas essential prizes will be drawn after the last race of the season to allow time to prepare!). Share›