Whitstable Yacht Club
Welcome to the WYC
Whitstable Yacht Club is one of the oldest and largest sailing clubs in England. The Club is situated on the north coast of Kent where the Thames Estuary meets the North Sea. WYC offers sailing in sheltered waters at all times of the tide for catamarans, dinghies, and windsurfers with yachts in nearby creeks which dry out.
Contact Us
Whitstable Yacht Club, 3-4 Sea Wall, Whitstable, Kent, CT5 1BX
Tel: +44 (0)1227 272942
office@wyc.org.uk
Or: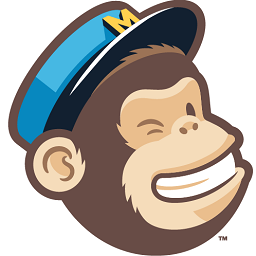 Click here to receive email alerts when news is posted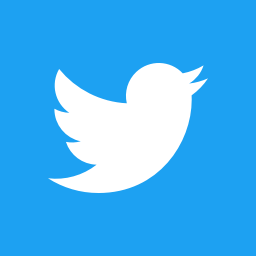 Follow @whitstableyc on Twitter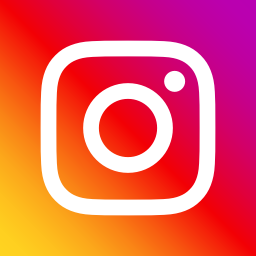 Follow @WhitstableYachtClub on Instagram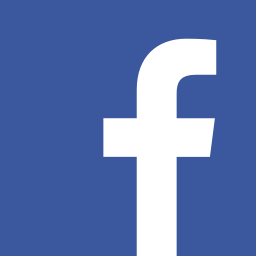 Like our page on Facebook or join our Facebook Members Group

Upcoming WYC Social Events and Meetings
[CANCELLED UNTIL FURTHER NOTICE] From 7pm, Mexican Train Dominoes - come and join us! Bit of luck, bit of skill, bit of a laugh, bit of wine!! Or bring your own game.
[CANCELLED UNTIL FURTHER NOTICE] From 7pm - club pool night. Players and non-players are welcomed, come along and support the Whitstable Yacht Club team.
[CANCELLED UNTIL FURTHER NOTICE] Calling all our "crafty" members! Please come along and bring whatever project you are working on whether it's knitting, crochet, weaving or something else.
Date: Sat 06/03/2021
Working Party - Come along to help prepare the club for the new sailing season.
Date: Sat 27/03/2021
WYC Annual General Meeting 2021 - 5.30pm Start on Saturday 27th March. Come along to hear about the year at WYC, and vote on Flag Officers, the General Committee, and any resolutions that have been raised. Note: Due to Covid-19, this meeting will be held online using Zoom. More information will be provided nearer the event.
Date: Sat 06/11/2021
Prize Giving from 7pm, Dinner from 8pm. Dinner tickets available soon!
Date: Sun 14/11/2021
The annual Meeting of Sailors will be held on 14th November at 1pm (or as soon as possible after sailing, whichever is later). Please come along to share your views on sailing at Whitstable Yacht Club, and help shape our future direction. All members welcome.
Upcoming WYC Sailing events
Event start:
The Sailing Committee is working with event organisers and class associations to assess the impact of Coronavirus. For now, the below events remain in the calendar, and we will make decisions on each event nearer the time, based on government and RYA advice, and WYC's ability to support the events. If you have any questions, please contact Robert Govier, Rear Commodore Sailing.
Event start: 10/04/2021
Saturday 10th April - SE Regional Squad Training Day. Sunday 11th April - SE Regional Topper Open.
Event start: 08/05/2021
B14 Open - 8th and 9th May 2021
Event start: 29/05/2021
The UK's premier catamaran long distance race, now part of the Allen Endurance Series. 29th and 30th May 2021
Event start: 05/06/2021
5th and 6th June, (note: combined with the Merlin Rocket Silver Tiler Open)
Whitstable Yacht Club news
WYC Coronavirus (COVID-19) Response - Updated Tuesday 23rd February
Friends and members,
The General Committee is continuing to take RYA and government guidance with regards to the latest restrictions. In line with the latest RYA guidance:
The bar and clubhouse will remain closed, apart from those who require access to work within the premises.
Our changing rooms and toilets are currently closed. Anyone requiring access to collect equipment should contact the Rear Commodore Sailing or Rear Commodore House.
Under current restrictions, non-organised water sport and sailing activities are allowed. All members should take notice and follow current government advice and restrictions when using club facilities or going on the water, and follow Safety Advice for Free Sailing and Water Sports.
The working party and races scheduled for March will be cancelled and the AGM on 27th March will be run virtually. We're awaiting detailed guidance from the RYA, but we expect that organised sailing and racing will start at the earliest on 2nd April for the Easter Nip and sailing to continue from that point as scheduled.
Members continue to have access to the external storage areas (Upper Rigden and Stroud sheds), but should maintain social distancing, minimise time inside, and the surfaces you touch. Please take personal responsibility by using hand sanitiser, wearing disposable gloves and/or wiping down the surfaces you touch wherever possible. The NHS QR code for Test and Trace purposes is displayed on all building entrances.
All club meetings and social events are cancelled until further notice.
The RYA is providing us with updates as it continues to receive and interpret the implication of the Government rules on clubs, and the Covid sub group will update the News and Social Media channels with updates as we receive them from the RYA.
Thank you for your support in making this happen. The General Committee will regularly review the situation and we will share any further developments by email, on the website and social media with the aim to resume normal club activities as soon as it is safe to do so.
Yours sincerely,
Kelvin Tolson
Commodore, Whitstable Yacht Club
Share›
RYA Virtual Dinghy Show - We were there!
Did you make it to the Virtual Dinghy Show this year? The club was there, and we had a great time! Thank you to the RYA for stepping up and making it happen despite the impact of the pandemic and the current Coronavirus restrictions.
If you missed it this weekend, you can still log in and view the show, although the live events have ended. You can also still access the WYC membership and training show offers, which will be available until 14th March, so spread the word to your family and friends thinking of getting into sailing. The offers can be seen at http://www.wyc.org.uk/members/New_Members.
Thanks also to Andrew Guerin who worked hard to put the WYC stand together and make it happen!

Share›
WYC Coronavirus (COVID-19) Response - Update Tuesday 23rd February
Based on the latest government announcements on Monday regarding the lifting of Coronavirus restrictions, the working party and races scheduled for March will be cancelled and the AGM on 27th March will be run virtually. We're awaiting detailed guidance from the RYA, but we expect that organised sailing and racing will start at the earliest on 2nd April for the Easter Nip and sailing to continue from that point as scheduled. We'd expect the bar to be able to open for outside service on the decking from 12th April at the earliest, and we look forward to further restrictions being lifted, being able to open up further from 17th May, and then fully open from 21st June in line with the projected government roadmap.
Under current restrictions, non-organised water sport and sailing activities are allowed, however members should take notice and follow current government advice and restrictions when using club facilities or going on the water, and follow Safety Advice for Free Sailing and Water Sports.
Share›
2021 schedule now available on the website
The 2021 Sailing Schedule has now been uploaded to the website at wyc.org.uk/on-the-water/schedule, and the Google Calendar has been updated with the dates. The printed Programme is in final draft, and is expected to be posted out to members in early March.
The 2021 sailing schedule assumes a 'normal year', but we expect it to change as the local Covid-19 restrictions are updated. As with our 2020 activities, we aim to provide a 3 stages of sailing: unsupported Free Sailing -> Supported Sailing (support boat on the water) -> Club Racing. Keep an eye on the website and social media feeds for the latest updates as we approach the start of the season.
Share›
Lights, camera, action! Club members report on their part filming the Whitstable Pearl Mystery crime drama
Between October 2020 and January 2021 Whitstable Yacht Club was transformed into a film set to be the Whitstable Pearl Restaurant and the JL Sailing Club for the TV crime drama based on Whitstable author Julie Wassmer's novels The Whitstable Pearl Mystery and Disappearance at Oare. As well as transforming the club, a number of our members were part of the filming, from technical support, safety support and advice, to appearing in the show as stunt doubles and extras! Below is a report from Phillipa Bloice on her and Donna Hender's experience.
Imagine being asked If we'd like to be boat doubles in The Whitstable Pearl Mystery crime drama. Donna and myself just about contained our excitement as we arrived for a day's filming. We knew nothing more than we would be actor doubles going out on a boat.
Covid tests were mandatory for everyone. Then we were whisked off to makeup. Donna had a wig moulded onto her head that looked identical to the cast lady she was doubling for. I had a long blond hair piece attached to a pink bobble hat the same as my actor. We were introduced to the leading actress Kerry Godliman who was having her hair curled for a party scene later that day. Everyone was very chatty and friendly.
Wardrobe next and we were given the identical clothing and foot ware that our actors were wearing. We were then introduced to the actors we were doubling so ultimately, we were 2 sets of twins Donner and myself just slightly older, that wasn't a problem as we were being filmed by a drone capturing film from the top of our heads.
We walked down to the harbour where the film crew with a huge support team were waiting. A marine rescue team looked after us making sure we were safe. Everything was very organised and professional. It felt bitterly cold, the sky was a clear blue but the sea looked grey and lumpy. We were given hand warmers to keep us cosy, our clothes and hair were checked.
The boat we were filming on was a small old green wooden vessel with a ships wheel and tiny cabin. We were asked to watch while our actors acted out our parts. They then stayed on land while we copied their acting as shown, adding untying the boat and driving it out of the harbour to sea. The director briefed us on a radio. We repeated the take 5 times so different angle shots could be taken with the drone. 5 times Donna got to drive the little boat beaming every time while I sat behind her. "All done" radioed the director.
We then chatted to other cast members in a heated gazebo on the harbour while we waited for our part to get signed off. We were offered a choice of hot food for lunch with plenty of warm drinks before we returned to make up to have our wigs removed and our hair brushed out and blow dried, back to reality. That was our little insight into film making.
We would like to thank all the production team for making our day fabulous. Everyone was so friendly and inclusive and looked after us so well.
We're looking forward to the finished product when it hits screens later this year, and wonder if some of our members will be putting their new skills to use with a new career in the movie industry! Roll out the red carpet for the premier…
Share›
Margaret Winn bequest
Many of us will remember Margaret Winn, who passed away just over a year ago. She was a long term member of the Yacht Club and was made an Honorary Member in 2010. For many years she was the Minutes Secretary to the Sailing Committee, but she will best be remembered for her invaluable help in the Race Hut where she could be found most weekends recording the race results.
Her family have again told us just how much the club meant to her throughout her many years in Whitstable, and we are very grateful to announce that she has left the club a bequest as a measure of her gratitude for so many years of friendship.
Share›
RYA recognises WYC for our junior youth race training
Whitstable Yacht Club has achieved RYA British Youth Sailing Recognised Club status.
This achievement reflects the excellent work done by the WYC Training Team and Cadet Committee to deliver youth sail and race training at the high standards required by the RYA. The RYA works in partnership with sailing clubs through the British Youth Sailing (BYS) Recognised Club Programme to help them enhance their junior race training. BYS Recognised Club status allows junior sailors to develop their sailing and racing skills, and encourages young sailors at grassroots level to stay in the sport.
The RYA said "The key challenge for our sport is to encourage more young people to start participating in sailing and progress into racing. This is best done at club level and a successful junior and youth training and racing programme will enable a club to flourish. The BYS Recognised Club status distinguishes those sailing clubs with a commitment to the development of junior and youth racing and race training, which is delivered in a safe and fun environment."
We are currently planning our 2021 training and sailing schedule, which includes (Covid-19 restrictions permitting!) a Topper Class Association (London and SE region) Traveller weekend on 10th & 11th April and a KSSA Youth Training event on 6th November. We're also looking forward to seeing the young sailors compete at youth events around the country.
To find out more about the British Youth Sailing Recognised Club status, see rya.org.uk/go/bysrc, and to get the young people in your family out on the water, go to wyc.org.uk/cadets.
Share›
Jill Grantham
We're sorry to announce that Jill Grantham passed away today.
Jill had strong family ties to the club, and was a very active member in the 60s and 70s.
Share›
Gavin Barr, January 5th 1931 – January 2nd 2021
We're sorry to announce that Gavin Barr passed away on January 2nd. You can view a short biopic on Gavin and Caroline made by Gavin's grandson a few years ago at youtu.be/HInXMKIqhNg, and below is a message from Richard Maltby:
In the passing of Gavin Barr we have lost a most remarkable person, a great sailor and a true gentleman. A master of many arts, not least in making a slow boat go fast, his influence was as considerable as it was unique. Within the unfailing consideration, humour and gentleness of his manner there was inner steel to his nobility of character. By his death from Covid-19, so cruelly and undeservedly contracted in hospital following hip surgery, the club has lost a great man and the widely felt pleasure of his wisdom, kindness and company.
Born in East Lothian and a lifelong rugby supporter of Scotland, educated at Dartmouth, sailing and going to sea went together for Gavin as cadet and subsequently Lieutenant Barr in the Royal Navy. When Caroline, his beautiful wife, was recovering from polio and being advised of the benefits of a hot climate, Gavin resigned his commission and entered the Colonial Service. As a district officer his engineering and administrative ability served in helping to construct the infrastructure basis for Zambia, a country for which Gavin retained great affection and where one of his sons continues to live with his family. On return to the UK to work for an engineering company and also the Church Missionary Society, Gavin and Caroline made their home at Charing, bringing up three children. Sailing led to membership of Whitstable YC and progression from racing a Merlin Rocket to Wanderers, most successfully with his boat "Thistle" (W 1282).
With Gavin at the helm and Mark Skipper as crew, this fantastic partnership achieved an unparalleled run of success in Wanderer Open and National championships. In his 80s Gavin was still winning open events and was featured in a BBC SE News programme on sailing with presenter Natalie Graham on board his boat. Generous in his advice, Gavin's technical sections in the Wanderer Class Owner's Association website enhanced by his hand drawn diagrams provide all the guidance for "Sailing Faster". WYC members were extremely fortunate in having Gavin at hand and always willing to give us his time and advice. Under his captaincy Wanderers became a significant club fleet, the Whitstable Open became a regular event, nurturing national champions in Paul Yeadon and Liz North. In 2019 to mark their appreciation the class purchased and donated the Gavin Barr trophy, a replica of a Wanderer in stainless steel wrought by a Whitstable blacksmith.
Gavin's talents as a musician and performer, entertaining us with his guitar playing and slightly risquée songs brought laughter and appreciative rejoinders to Wanderer and club gatherings. We will also miss his great sense of humour, company and wit. I shall cherish his funny comments in emails. It was always lovely to see the undemonstrative but profoundly felt devotion between Gavin and Caroline in all that they did. Our deepest sympathy on their loss in such terrible circumstances goes to Caroline and the Barr family.
Share›
Updated World Sailing Racing Rules and WYC Sailing Instructions
The new 2021-2024 Racing Rules of Sailing will take effect on January 1st and can be reviewed at https://www.sailing.org/documents/racingrules. Whitstable Yacht Club's Sailing Instructions for Club Races have been updated to align with the new rules. The updates to the WYC SIs are minor changes to the new RRS numbering, updates to add clarity on insurance requirements, and to add an RYA recommended Risk Statement. The updated document can be downloaded from the club website at http://www.wyc.org.uk/members/Club_Rules and will be included in the printed Club Information Programme when it is distributed before the racing season. Thank you to John Cooper for reviewing the documents and ensuring the WYC SIs are aligned.
Club members who take part in racing are encouraged to review the updated Racing Rules of Sailing and the Club Sailing Instructions.
Share›