Whitstable Yacht Club
Welcome to the WYC
Whitstable Yacht Club is one of the oldest and largest sailing clubs in England. The Club is situated on the north coast of Kent where the Thames Estuary meets the North Sea. WYC offers sailing in sheltered waters at all times of the tide for catamarans, dinghies, and windsurfers with yachts in nearby creeks which dry out.
Contact Us
Whitstable Yacht Club, 3-4 Sea Wall, Whitstable, Kent, CT5 1BX
Tel: +44 (0)1227 272942
office@wyc.org.uk
Or: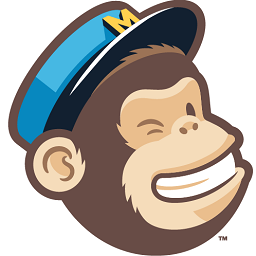 Click here to receive email alerts when news is posted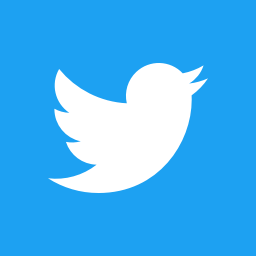 Follow @whitstableyc on Twitter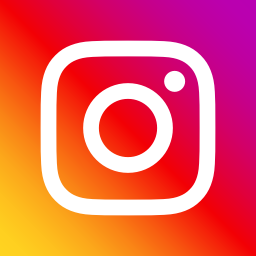 Follow @WhitstableYachtClub on Instagram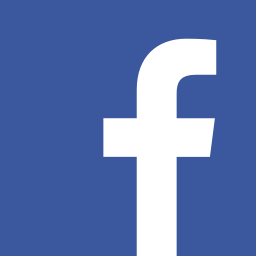 Like our page on Facebook or join our Facebook Members Group

Upcoming WYC Social Events and Meetings
From 7pm, Mexican Train Dominoes - come and join us! Bit of luck, bit of skill, bit of a laugh, bit of wine!! Or bring your own game.
From 7pm - club pool night. Players and non-players are welcomed, come along and support the Whitstable Yacht Club team.
Calling all our "crafty" members! Please come along and bring whatever project you are working on whether it's knitting, crochet, weaving or something else.
Date: Tue 24/12/2019

Whitstable Yacht Club will be hosting our traditional Christmas Eve party on Tuesday December 24th. Come down to the club to enjoy a relaxed afternoon with your friends, and leave wrapping the presents until later! Light bar nibbles will be served from 3pm until we run out, and the bar is open until 9pm.
Upcoming WYC Sailing events
Event start: 09/05/2020
B14 Open - 9th and 10th May 2020
Event start: 23/05/2020
23rd to 25th May 2020. wyc.org.uk/on-the-water/forts-race
Event start: 20/06/2020
20th and 21st June.
Event start: 11/07/2020
11th and 12th July 2020
Event start: 03/08/2020
Monday 3rd to Friday 7th August
Whitstable Yacht Club news
Message from the Commodore
As this season comes to a close I'd like to say a huge thank you the safety boat drivers, crews, race officers, race result recorders, committee boat drivers, event organisers, training team, the office team, various committees and the many others who work behind the scenes to make it possible for us to run the programme. And of course, thank you to everyone who took part in the scheduled racing and events. Whilst the variability in weather kept down the percentage of scheduled races sailed, we still had good turn outs, not forgetting of course the windsurfers who take to the water on the windier days!
Looking forward to next year, preparations are already under way for both on and off the water activities. The draft programme has been published and the Sailing Committee is reviewing where we need to recruit volunteers to help run it. The most urgent need is for more Race Recorders, an essential role that also attracts free Social Membership for a commitment of at least 10 events. If you know anyone who would be interested in the 'dry side' of sailing then please put them in touch with Robert Govier or Joceline Davis.
Next year's off the water activities promise to be significantly challenging with our beach lease renewal negotiations running alongside the ongoing inquiry into the presence and growth of the oyster beds. More updates will be provided on both of these nearer the time.
Also off the water but on a more positive note we are introducing an on-line booking capability for courses and cadet events early in the New Year. When that implementation has taken place we'll also be undertaking a small trial on an on-line Duty Allocation Application which if successful should make it easier to allocate, manage and change duties across the various support activities.
There is more to come about next year's on and off the water activities so please look out for items on the usual News and Social pages.
Finally, a reminder that all masts should be taken down for the winter and boats checked to ensure they are securely tied down.
On behalf of the General Committee I wish you all a very Happy Christmas and a healthy New Year.
Kelvin Tolson
Commodore, Whitstable Yacht Club.
Share›
Last Race of the Winter Series, and Winter Series Prize Giving
It was the last race of the year today on Sunday. Rather windy and gusty, so just 7 hardy Laser sailors took to the water for a blast around the course! The results of that race cemented the result for the Winter Series for the Lasers, with Christian Brewer taking his forth 1st place of the series to take the overall Winter Series win. Kevin Hall took third place in the race to make 2nd overall in the series, and Steve Gray kept his 3rd place in the series.
For the All In Handicap for the Winter Series, John Cooper and Hilary Bradshaw took 1st for the series in their Merlin Rocket. Jon and Philippa Bloice took 2nd in their Merlin Rocket, and Luke Swain took 3rd on his A-Class. Alex Wilson took the prize for the highest place Laser Radial.
Congratulations to the winners, and all 69 members who braved the elements to take part in the Winter Series. Just under 3 months off club racing now before the start of the 2020 season at Whitstable Yacht Club on 8th March!
Share›
Goodbye Laurette!
We're sorry to announce that our Bar Manager, Laurette Dawson, is leaving WYC after moving away from Whitstable. Although Laurette has officially done her last day, she has kindly agreed to come in Mondays to help training the new Bar Supervisor who will be starting in new year.
There will be a thank-you presentation on the 9th dec at 11.45 by Bar committee. Thank you to Laurette for looking after us and pulling many pints over the last few years, enjoy your new home and best wishes for the future!
Share›
Roy Hamilton
We're saddened to announce the passing of WYC member Roy Hamilton after a brief illness.
His first foray into the world of sailing ended ignominiously when he and his friend Reg managed to sink a dinghy off Harty Ferry! His first sailing club was Rye Harbour, but his sailing career really took off when he discovered catamarans and Seasalter Sailing Club, where he helped to build the clubhouse that still stands today. Roy sailed and built a number of Swifts, also building some for others, progressing on to Condors and then Hurricanes.
It was with a Hurricane that he first joined Whitstable Yacht Club, Seasalter's loss being very much WYC's gain. He progressed on to a Tornado with which he ended his sailing career, much of the time partnered by his friend Karen Ludgate.
Roy took part in many local, national and international sailing competitions and it is a measure of the regard with which he was held that, even after his retirement from sailing in his seventies, well-known cat sailors came to pay their respects to him. These included David Williams, Ian Rhodes, Kevin Dutch, Grant Piggott, Will Sunnucks and Simon Northrop. He was always on hand to give advice and practical assistance to other sailors, making sure that borrowed tools were always returned!
He was an active social member of both the Seasalter and Whitstable clubs, even after he had stopped sailing in the case of WYC, being a regular at the coffee mornings otherwise known as the 'Grumpy Old Gits Club".
For those who were privileged to meet him he was a kind, generous and dignified man with a ready and mischievous sense of humour and fair play. To say he will be missed is to put it mildly. He was a legend.
Share›
Draft WYC 2020 Sailing Schedule
The draft sailing schedule is now available to download here. Some race times and events may change, but this version is 90% complete. If you have any feedback on the planned schedule, please come along to the Meeting of Sailors on 24th November, or contact the Rear Commodore Sailing or your Class Captain.
Share›
Race Recorders needed for the 2020 season - No experience necessary!
Fed up with sitting on the beach waiting for sailing to finish? Want to get involved, but don't wish to sail? Interested in meeting more people in the club?
We need you, join the team, become a Race Recorder!
No experience necessary! Full Training provided, plus an ongoing support system. Free Social membership available for Recorders.
Call or email the Club Office for more information, and contact details of current Recorder team for a chat.
Share›
Prize Giving 2019 - Congratulations Prize Winners!
Congratulations to all of the prize winners who collected their trophies on Saturday night, and thank you to everyone who came along to support them, and who gave up their time to help set up for the evening!
In particular, congratulations to this year's winners of the special awards for significant accomplishments in 2019:
The Jo Edmondson Cup for the Most Deserving Lady went to Tizzie Lambert;
The Len Sharp Trophy for Good Sportsmanship went to Andrew Guerin (Laser);
The Gaye Woolven Trophy for the Largest Cat Turnout for the year went to Robert Govier & David Figgis (F18/Tornado);
The Hamlin Trophy for Perseverance went to Todd Mei (Windsurfer);
The Richard Hollis trophy for the Highest Turnout went to Kevin Hall (Laser);
The Whitstable Salt Bowl for the Highest Merlin turnout went to John Cooper (Merlin Rocket);
The Merlin Helmsman Trophy for the Merlin Helmsman of the Year went to Huw Reynolds (Merlin Rocket);
The John Griffiths Trophy for the Best Merlin Crew went to Pheobe Paine (Merlin Rocket);
The Oades Cadet Trophy for the Best All Round Cadet went to Harry Wilson;
The Tony & Liz Love Trophy for Cadet Participation in club racing went to Tom Oliver (Laser);
The General Purpose Dinghy Trophy for the General Purpose Dinghy Trophy went to Richard Maltby (Wanderer);
The Allan Barnes Trophy for the Allan Barnes "Contribution to Sailing" Award went to John Berrington; and
The John Day Trophy for the John Day "Laser Sailor of the Year" Award went to Tony Clements.
For the full list of winners, download them here: 2019_prizegivingV3.pdf.
Don't forget, there's still the Winter Series to race, every Sunday until 15th December, and the Winter Series Prize Giving on 15th December after racing.
Share›
2019-2020 MEMBERSHIP RENEWALS DUE BY 31ST OCTOBER 2019
Dear Members, a reminder that membership renewals are due by the end of this month, 31st October. Renewal documents were sent in early September via email, if you did not receive this information and would like help with renewing, please contact Sally Gostelow either by email: sailing.secretary@wyc.org.uk or by phone (Monday or Tuesday only: 01227 272942).
Share›
Report from the National Schools Sailing Association Regatta
Report on the National Schools Sailing Association Regatta by WYC Cadet Tom Oliver:
"After winning the Kent Schools Sailing Association topper team racing event earlier this year we were invited to represent Kent at the NSSA Single Handed Team Racing Event. The WYC cadets took a team of 3 sailors to Fairlop Waters on the 5th of October 2019. There were 21 teams of 3 people from all over the country ranging from school teams to regional champions, as well as the team of 3 from WYC - Tom Oliver, Alex Wilson and Wilf Taylor accompanied by their team manager - Ruth Oliver. There were 7 rounds on Saturday and the Whitstable team won 5 of the 7 putting them in 5th place after Saturday and in with a chance of reaching the semifinals on Sunday. Unfortunately, the first 2 races on Sunday were against the top 2 teams and we lost them. Moving on we lost another race and it came down to the final race as to whether the WYC team would be in the semi final playoffs or not. Unfortunately we lost this round and our final position was 12th out of 21, but we represented Kent and WYC with dignity and honour."
Well done to the WYC Cadet team for getting to the National event and representing Kent well!
Share›
Glenda Nevill
We're saddened to announce the passing of WYC member and Wanderer sailor Glenda Nevill, who died in a car accident on 31st July. Sailing with her husband Ian, Glenda enjoyed venturing out for a free cruise sail, and their advice and hand drawn charts of the places they sailed to,could not have been more useful for Wanderer cruises. Richard Maltby, WYC Club Principal and General Class Captain remembers that "Glenda and Ian were models of good, capable seamanship. I well recall the lesson given to fellow Wanderers as to how to get off the lee shore bank at Shipwrights without use of an engine, and also the tactical demonstration of reefing the mainsail while afloat in choppy F4 waters mid Swale. Her death on 31 July would have been only a short time after their 2019 RO duty and last visit to the club."
Her funeral will be held at 12:30 on Monday 7th October at Hawkinge Crematorium, see the funeral notice for more information.
Share›