Next picture
News at Whitstable Yacht Club
Club News
Reminder - Evening Series starts this Wednesday. Early start for the first race.
Posted: Monday, 23 April, 2018
The 2018 Evening Series starts this Wednesday. The series is all-in handicap, and a great way to split up the working week!
It's starting a little earlier than usual this year, so the first race has a 6.30pm start. The series then returns to the usual 7pm starts from 9th May.
Bar Opening Times - Thursday and Friday
Posted: Monday, 23 April, 2018
As we're hosting the 505 National Championships this week the bar will be open from midday to at least 11pm on Thursday and Friday (no afternoon closure or early Thursday eve closure). Great opportunity to come and welcome our guests from the 505 class and watch the racing! The bar will be open as usual on Saturday and Sunday.
Changing Rooms
Posted: Monday, 16 April, 2018
We've had reports of items going missing from the WYC changing rooms. We'd like to remind members to keep their valuables safe, and make sure that the changing room doors are kept closed and secured by the code locks. If you see anything suspicious, please report it. There are lockers available in both the male and female changing rooms, please contact Sally at sailing.secretary@wyc.org.uk if you're interested.
Andrew Pierce - Update
Posted: Sunday, 15 April, 2018
The funeral of Andrew Pierce, who died on 23rd March, will take place at Barham Crematorium on Friday 27th April 1.20pm. Family Flowers Only. Donations to Cancer Research UK via C.W.Lyons & Sons, 51-53 Oxford Street, Whitstable, Kent, CT5 1DB
Afterwards, the wake will be held at the Coach and Horses, 33 Oxford Street, Whitstable, CT5 1DB
New club Topper and Topaz dinghies for Training, Cadets and for sale!
Posted: Tuesday, 03 April, 2018

WYC Training and Topper International have teamed up to enhance the club's fleet with three brand new Toppers and five brand new Topper Topaz dingies for the club to use for Training and Cadet activities - a fantastic addition, which will allow our training offerings to grow even further this year, for adults and children alike.
At the recent Cadet Fitting Out morning, the club's younger sailors had a great time getting them out the packets and setting them up. Thank you to everyone who helped out.
To help finance the deal, the club will act as a 'show room' for the boats, which can be purchased from us at a discounted rate of £2,549 for a Topaz and £2,649 for a Topper 5.3 (smaller sails 4.2 are also available). The deal includes a launching trolley and top cover, giving savings of up to £851 on manufacturer list price. As part of the package you will get training support throughout the season, and a 3-hour training session for FREE!
Easter Nip Photos
Posted: Tuesday, 03 April, 2018

Nicky Whatley was on hand this weekend to capture the action from the sailing on Saturday. Click here to view the album.
Wetsuits
Posted: Monday, 02 April, 2018
There are a large number of wetsuits and other gear that was removed from the men's changing rooms during the recent works. This kit will be disposed of at the end of April if not claimed. If you think any of it could be yours, please contact the club office.
Andrew Pierce
Posted: Friday, 23 March, 2018
We are sad to announce that Andrew Pierce, longstanding Club member and former Merlin sailor, died this morning in hospital in Margate.
Richard Davis reflected on Andrew's life in sailing:
Andrew sailed Cadets in the early 60s as both crew and helmsman . He attended Cadet Week at Burnham on several occasions. He then crewed in National 12s and had attended the Burton Week in 1964, 1965, and 1966. He crewed in the Hornet Championships in 1967. I had started sailing with him in 1966 ( including the 1966 Burton Week). We sailed together in the 1969, 1971, 1972 and 1973 Merlin Championships - together we achieved 3 top six results.
Andrew retired from top flight crewing in the mid 70s and for some years sailed a Laser 'for fun'. He had worked with Mike Scott at Yachting and Boating - the weekly news magazine for dinghy sailors.
He has lived in Whitstable throughout his life. He always enjoyed talking and listening about dinghy sailing right until the end - he smiled at us on his last day as we recalled 'events' at Cadet Weeks in the early 60s.
He is survived by his sister Catherine, to whom we send our deepest sympathy, and will be greatly missed by his friends in WYC and the town.

RYA First Aid Course - 2nd June
Posted: Friday, 23 March, 2018
The WYC Training Team have organised another RYA First Aid Course for WYC members on 2nd June. It's great value at £59 per person. Contact Ruth Oliver at training@wyc.org.uk or 07796 696190 for more information.
Updated Cadet Handbook for 2018
Posted: Friday, 23 March, 2018


The WYC Cadet Handbook has been updated for 2018. You can download a copy, and read the latest Cadet information at wyc.org.uk/cadets

New WYC Webcam!
Posted: Tuesday, 20 March, 2018

The new WYC Webcam is now live. See http://www.wyc.org.uk/site/webcam for a view from the club in HD! Thanks to Chris Leamon for his generous donation towards the cost of the new webcam.
Did you know that the club is also on Social Media?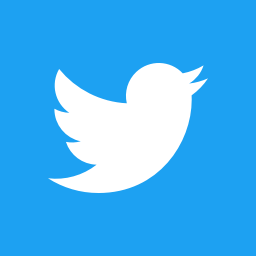 Follow @whitstableyc on Twitter,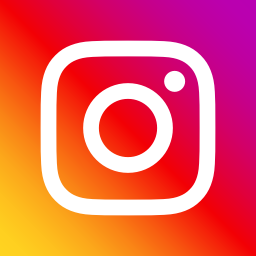 follow @WhitstableYachtClub on Instagram,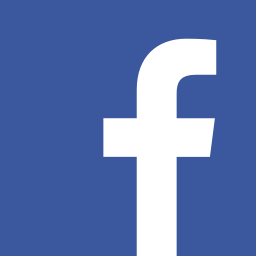 Like our page on Facebook, or join our Facebook Members Group!

Wanderer - Change to General Handicap Class PY
Posted: Tuesday, 20 March, 2018
The WYC Dinghy and Catamaran Handicaps used for race results have been updated to the 2018 RYA Portsmouth Yardstick and Small Catamaran Handicap Rating System numbers. This has resulted in the Wanderer dinghy rating putting it outside of the limits of the published General Handicap. The Sailing Committee has decided to keep the Wanderer dinghy in the General Handicap class, and so the definition has been changed to "PY1190 and faster". This changes the class definition on page 11 of the printed 2018 club programme.
The current PY numbers can be downloaded here for dinghies and catamarans.
Trailer storage at WYC
Posted: Tuesday, 20 March, 2018
There are a number of unidentified trailers currently stored on the beach and on West Quay. An extract from the WYC Storage Policy regarding labelling and storage of equipment follows:
Any kit that is not displaying the appropriate identification and payment confirmation may be removed.
Trolleys, trailers, covers and any other equipment left on the beach when you go sailing must also be clearly labelled with your sail number and name to aid identification in the event of an incident.
Boats may be parked on top of their road trailers as long as the combination does not take up significantly more space than the boat parked without the road trailer. There are limited spaces for road trailers parked independently from boats, and for these the numbered sticker confirming payment for the season and ongoing membership MUST be clearly displayed and the trailer identifiable. The trailer must be parked in the allocated row and where appropriate in the designated position as defined by the parking plan and agreed with the Class Captain. Changes to any allocation should be agreed with the Class Captain and the Beachmaster as appropriate. Trailers that cannot be identified may be removed.
If you have a trailer located on either West Quay or on the beach please ensure it is stored in accordance with the club's policy and labelled to aid identification. Storage space is always in demand therefore from April 20th 2018 any trailers not correctly stored with boats, not clearly labelled, or where appropriate payment has not been made, will be removed. If you are unsure about storage of your trailer please contact your Class Captain or the Beachmaster.
Lord Mayor's visit to WYC
Posted: Monday, 19 March, 2018
The Lord Mayor of Canterbury, Councillor Rosemary Doyle, visited Whitstable Yacht Club on Saturday March 17 to help celebrate the start of the Club's new sailing season.
Plans for her to join in the start and management of the first race had to be abandoned when this was cancelled due to the potentially unsafe weather conditions – snow, freezing temperatures and winds gusting to gale force. Nevertheless the visit provided an opportunity for the Lord Mayor to visit and be updated on the Club's facilities and resources and meet many of the members, including the Commodore Richard Bradburn, the Rear-Commodore (Sailing) Robert Govier, and the Training Centre Manager Richard Maltby.
The Lord Mayor's own experience and appreciation of coastal sailing helped the Club ensure this was a very practical visit to important activities within the Club, and especially its very successful and rapidly developing Training Centre, which is recognised by the Royal Yachting Association and has links to complementary organisations such as the Kent Schools Sailing Association.
The Lord Mayor's visit culminated with a very sociable meeting with members in the clubhouse overlooking the beach. A plan was proposed for her to return to participate in managing a race later in the season, with hopefully more positive weather conditions.

Boat parking moves
Posted: Tuesday, 13 March, 2018
At the Working Party on Saturday all dinghy classes were realigned to their respective rows in accordance with the Beach Plan, a copy of which can be seen on the club notice board. A copy will also be attached to the March Sailing Committee notes which can be accessed via the web site. There have been some minor changes to the row allocations but they are broadly the same as last year. As in previous years the rows nearest the club house have been prioritised to the most regular sailors within each class. The beach plan and allocations will be monitored during the year to ensure we are correctly managing the available space. The same applies to the boat parking on West Quay. If you have any queries regarding the Beach Plan and/or the allocation of space for your dinghy please contact your Class Captain or the Beachmaster.
Working party: Job done!
Posted: Monday, 12 March, 2018
Thanks to everyone who came to the club on Saturday morning for the working party. We got a lot done, and the club is looking ready for the start of the sailing season next weekend! Also, thanks to Keith at the Coffee Hut for supplying sandwiches and coffee to the volunteers!
Slow Handicap Dinghy Class Captain wanted
Posted: Saturday, 03 March, 2018
We have an opening on the Sailing Committee for a Slow Handicap Dinghy Class Captain. The Class Captains represent the interests of the sailors in their class, by welcoming new members, helping with any queries related to the boats in the class, representing the sailors views at Sailing Committee Meetings, and being a contact point for members. The Sailing Committee meet once a month, usually at 7.30pm on the 2nd Monday of the month, and the role shouldn't take up more than a few hours of time a month. The Slow Handicap Class includes boats with a Portsmouth Yardstick of 1180 and slower, and includes the Topper, Topaz, Mirror, RS Aero, RS Tera, Byte, and Solo dinghies. If you're interested in the role, please contact Robert Govier at rear.comm.sailing@wyc.org.uk or 07733260879
Peter Griffin
Posted: Saturday, 03 March, 2018
We have received the sad news that Peter Griffin, beloved husband of Fef, constant helper and supporter and friend to the Cadet fleet and their parents, passed away yesterday. Peter was a constant, benign and immensely supportive presence not only at Cadet evenings, but also on weekend sailing where he drove and crewed safety boats and turned his hand to anything where help was needed. He will be greatly missed by us all.
Richard Bradburn
Commodore, Whitstable Yacht Club
Updated lunchtime bar opening hours
Posted: Monday, 26 February, 2018
The bar lunch hours, Monday to Friday, will be 12-2pm starting Monday 5th March.
Former member Jerry Smith. 9 March 1939 - 18 February 2018
Posted: Monday, 26 February, 2018

Jerry Smith and his young family joined the Yacht Club in 1973, when they moved to Whitstable. They brought with them a home-built Mirror dinghy, and Jerry was soon made Mirror Class Captain. He was an active member until 1978, when his work in shipping took him to a new career in New York. His children, Anna and Daniel, went on sailing the Mirror dinghy for many years and Jerry continued to visit the Club and the town on his frequent trips back to the UK.

Jerry died peacefully in Hudson, New York State, after a long period of illness, surrounded by his extensive family.


Liane and Julian Blades.

Jeff Emerson, Club Manager - Resignation
Posted: Wednesday, 07 February, 2018
It is with great regret that I must announce the departure of Jeff Emerson, our Club Manager, on Friday 16th February after four years of excellent service to Whitstable Yacht Club. We owe Jeff much gratitude for his constant and committed service, and he will be greatly missed in the Club and the local community.
Jeff is moving back to Dorset, to be closer to his family, although we hope he will call in and see us whenever he returns to this area. He is here this week, and next Thursday and Friday, so please take the opportunity to visit the Club or contact him at office@wyc.org.uk to thank him for all he has done, say goodbye and wish him well.
Following his departure, the office email, phone and procedures will be monitored and processed by volunteers from the membership and other staff. More details of a longer term plan for Jeff's replacement will be communicated later.
Richard J Bradburn
Commodore, Whitstable Yacht Club
2018 Sailing Schedule now available on the WYC website
Posted: Saturday, 03 February, 2018

Check out this year's sailing schedule at http://wyc.org.uk/on-the-water/schedule (and take note of your duty!).
Key dates:
Working Party - Saturday 10th March;
First race of the season - Saturday 17th March;
Annual General Meeting - Saturday 24th March;
First Cadets & Families session of the year - Saturday 31st March;
Whitstable Week - 30th July to 3rd August; and
Annual Prize Giving and Laying Up Supper - Saturday 10th November.
We look forward to seeing you on the water for another great season of sailing!
Ramp repair - update
Posted: Saturday, 03 February, 2018
The design and implementation plan for the restoration of the ramp have been finalised, the club now awaits completion of the loan and the release of funds. As the money is not yet available it does mean the planned completion date of early March will not now be achieved. As soon as the club has received the necessary funds we will provide a further update on a planned start and completion date.
Bar price rises - a message from the Commodore
Posted: Wednesday, 31 January, 2018
I am writing to inform you that we will shortly be increasing bar prices. We have to do this, reluctantly, in order to cover cost increases in both supplies and bar operations. We are spreading the increases evenly across all categories and brands, so that no one group of Bar users is disadvantaged in comparison to another.

The staff and the ad hoc Bar Committee (of which I am a member) are reviewing all our options to ensure that the Club continues to provide the best possible value for money for our bar users. If anyone has suggestions for improvement, please raise these with Laurette, Jeff or Alex

AUCTION OF ABANDONED WINDSURFING EQUIPMENT
Posted: Tuesday, 30 January, 2018
The following list of windsurfing equipment is to be auctioned in accordance with RYA guidelines on the disposal of abandoned equipment. To view the equipment please contact Sally Gostelow and to place a bid email sailing.secretary@wyc.org.uk by close on Friday 23 February 2018 clearly indicating which board and Lot Number you are bidding on.
Winning bidders will be notified by email from Tuesday 27 February 2018 and will be required to remove the board from WYC or arrange to pay for storage by 10 March 2018. Sailing Secretary

Mike Scott funeral arrangements
Posted: Wednesday, 24 January, 2018
Mike Scott's funeral will take place at Barham Crematorium at midday on Monday 19th February with a wake held at Whitstable Yacht Club. Flowers from family only and in place for anyone who wishes donations to Cancer Research or Alzheimer's Society.
Mike Scott
Posted: Monday, 22 January, 2018
It is with great regret that we pass on the news to members that Mike Scott died on Monday, peacefully. Our deepest condolences go out to his wife Heather, their children and all Mike's friends. Further details will be posted once dates are known, but the wake will be held at the yacht club.
Boats - strong winds
Posted: Thursday, 18 January, 2018
After the very strong winds some boats have been damaged, boat No 433 & 133, please ensure your boat is secure and all masts are taken down.

RACE RECORDER OPPORTUNITIES
Posted: Tuesday, 16 January, 2018
We are looking for more race recorders to join our dedicated team. The season is fast approaching and we would like to recruit more recorders to help support club racing. It's a great way to get involved with your club and to get to know other members and see club racing and events close up. Please contact Sally Gostelow (sailing.secretary@wyc.org.uk) if you are interested. Free social membership is offered to those who are willing to commit to 10 duties or more. Sailing Sec.
Training and Sailing Development Programme
Posted: Friday, 12 January, 2018
Did you know that WYC has an in house RYA recognised training centre to help with you and your family's sail training and development needs? Formal tuition is available for adult and youth sailing, as well as windsurfing, and there's a programme of adult improver sessions from late spring to early autumn. For children there's also a programme of Cadet and Family sessions, Cadet Races, and the annual CadetFest to keep them safe and entertained on the water, whilst helping hem develop their sailing abilities.
The 2018 schedule of adult and youth sailing courses has now been published, along with more information on the available courses and events at wyc.org.uk/on-the-water/training. More information on the full programme of Cadet and Family sessions will be published in the 2018 Programme due out shortly.
Workparty 28th January & clearance of changing room.
Posted: Wednesday, 10 January, 2018
The new fire proof ceiling is been fitted in February. We need a number of people to help in dismantling the cages around boilers and take down some lockers to prepare the space for the contractors to start in February.
Please contact the office if you are able to help on Sunday 28th January. Also all personal items, need to be removed by Monday 22nd January from the changing area, including all hanging up wetsuits. The shower area can still be used and everything in lockers can be left, unless you have been contacted by the office.
Draft WYC 2018 Sailing Schedule
Posted: Wednesday, 20 December, 2017
The 2018 Sailing Programme will be going to press in the new year, and will be delivered to members before the start of the sailing season. Key dates for member's new diaries are:
• First race: April Showers 1 on Saturday 17th March
• 505 Nationals – 26-29th April
• B14 Open – 19th & 20th May
• Wanderer Open – 2nd & 3rd June
• Merlin Rocket Open – 23rd & 24th June
• Laser Fest – 14th & 15th July
• Whitstable Week - 30th July to 3rd August
• CadetFest - 20th August to 24th August
• Forts Race – 9th September
• Dart 18 Open – 20th & 21st October
• Last race: Winter Series 7
Download a full copy of the draft sailing schedule by clicking Read More. Any comments on the schedule to rear.comm.sailing@wyc.org.uk before 1st Jan.

DRAFT_WYC_2018_Schedule_2017.12.20.pdf
First Aid Course at WYC
Posted: Tuesday, 19 December, 2017
Oyster Coast Water Sports have offered members of WYC a good deal on a First Aid Course. There are three possible dates, 25th Feb, 25th March or 21st April - perfect timing to get your First Aid skills reviewed and up to date before the summer! The price will be £50 per member if more than 8 members join the course, which is a significant discount on what you'd pay if you went elsewhere! If you're interested, please contact Ruth Oliver at ruth.oliver@wyc.org.uk, and let her know your preferred date.
Flood Gates
Posted: Wednesday, 22 November, 2017
There will be instructions posted next to large blue flood gate, next to Rigden Shed, on how the gate should be opened and closed.
The gate has been left open with the cable not wound in and is left loose on the floor and the opening wire still connected. The covers also need to be put on the winches to keep the weather/salt off them.
Remember if you open it you must close it over the winter. Also ensure the track is swept so the wheels are not obstructed by the stones etc.
Notes from the 2017 Meeting of Sailors
Posted: Saturday, 18 November, 2017
The notes from this year's Meeting of Sailors can now be downloaded from http://wyc.org.uk/about/Meeting_Minutes. If you have any comments or feedback related to the meeting or the notes, please contact the Rear Commodore Sailing or your Class Captain.
As discussed at the meeting, the main WYC Open and Club events in 2018 will be:
• First club race: 17th March 2018
• 505 Nationals – 26-29th April
• B14 Open – 19th & 20th May
• Wanderer Open – 2nd & 3rd June (sailed alongside club racing)
• Merlin Rocket Open – 23rd & 24th June
• Laser Fest – 14th & 15th July
• Whitstable Week - 30th July to 3rd August
• Forts Race – 9th September
• Dart 18 Open – 20th & 21st October
• Last club race: 9th December 2018

New wines available from the WYC bar
Posted: Friday, 17 November, 2017
Starting Friday 17th November, we'll be serving two new wines: Les Oliviers Merlot and a very nice Australian Malbec called Soldier's block.
5* Very Good Food Hygiene Rating for WYC and Quayside Coffee
Posted: Monday, 13 November, 2017
We're pleased to announce that the WYC kitchen and bar, and Quayside Coffee (Keith's coffee hut in the club's forecourt) were recently inspected and given the maximum rating of 5 for food hygiene by the Food Standards Agency!
Thanks to Wiz for her work in ensuring the WYC facilities meet these high standards, and well done to Keith for running a high quality operation for our members and the public!

Are you thinking of upgrading to an even bigger TV?
Posted: Wednesday, 08 November, 2017
The club's TV in the Sea Room has unfortunately died. If you're thinking of upgrading to a bigger and better model in time for Christmas, would you consider donating your old one to the club?
We need a TV of 51+inch, with at least two HDMI ports, and ideally full HD!
If you have something that might be suitable, please contact Jeff in the office (office@wyc.org.uk)
REMINDER: 2017/2018 MEMBERSHIP RENEWALS NOW OVERDUE
Posted: Tuesday, 07 November, 2017
Thank you to all those members who have renewed their memberships for 2017/18. However, the deadline of 31st October has passed and there are still a number outstanding. I would be grateful if you could forward your completed forms and payment to me as soon as possible. Please note that the General Committee have advised that any renewals received after 30 November 2017 will be subject to a £25 late payment charge. I attach the renewal form.Renewal_Form_2017-2018.doc . Please contact me at sailing.secretary@wyc.org.uk or telephone me on Mondays or Tuesdays on 01227 272942 if you have any membership queries. Sally Gostelow, Membership Secretary.
WYC PROGRAMME 2018 - ADVERTISING OPPORTUNITY
Posted: Thursday, 12 October, 2017
Please contact Sally Gostelow (sailing.secretary@wyc.org.uk) if you would like to support WYC's 2018 programme by advertising your business within it.
£120 whole page/£72 half a page including VAT.
Boat, trolley and cover markings
Posted: Saturday, 07 October, 2017
A few recent incidents have highlighted the importance of being able to identify boats and equipment, especially covers and trolleys. This aids identification of boats at sea (for example in the event that a boat does not return as expected), and can aid in recovery of boats and equipment if they are stolen or damaged. Covers and trolleys should be labelled with a sail number, surname and boat class. This does not need to be visible when the boat is put away, so can be on the underside of the cover or trolley. Boats should also have their WYC parking sticker clearly displayed, and readable when the boat is parked and covered.
The WYC Storage and Boat Parking policy has been updated to include "Trolleys, trailers, covers and any other equipment left on the beach when you go sailing must also be clearly labelled with your sail number and name to aid identification in the event of an incident."
New lock on Upper Rigden's Shed
Posted: Friday, 06 October, 2017
The lock has a new code. Members who need access should contact the Office, Club Bar or a member of the General or Sailing Committees.
MEMBERSHIP RENEWALS 2017/18
Posted: Tuesday, 19 September, 2017
Membership renewals were sent by email (and a small number by post) to members on Monday 18 September. If you have not received your renewal documents, please contact the Membership Secretary, Sally Gostelow at sailing.secretary@wyc.org.uk. Alternatively, you can call me on 01227 272942 on Mondays or Tuesdays if you have any queries regarding your membership. Please note that renewals are due by 31st October 2017. Many thanks.
Bart's Bash Bosh! #sailonbart #bartsbash
Posted: Sunday, 17 September, 2017

WYC sailed the annual Bart's Bash race on Sunday 17th September. 25 boats took part, and over £80 was raised on the day for the great causes that the Andrew Simpson Foundation supports (plus donations by members online prior to the race)! The results have been submitted to the Bart's Bash website, so should appear soon. Photos of the racing were taken from the Committee Boat, and can be seen on the club's Facebook Page.
Cadet fundraising sweets
Posted: Sunday, 17 September, 2017
The Cadet Committee has a basket of sweets on the corner of the bar to raise funds for Cadet sailing. If you take a bag of sweets, can you please make sure that you put at least the minimum donation of £1 per bag in the money box!
Photos of Whitstable Week, August Regatta & Forts Race
Posted: Thursday, 14 September, 2017
Photos taken by Nick Champion at Whitstable Week, the August Regatta and the Forts Race are now available for view and purchase at http://www.championmarinephotography.co.uk/.
Forts Race Weekend 2017 report on Yachts&Yachting
Posted: Wednesday, 13 September, 2017
The 22nd Forts Race Weekend was held on 9th and 10th September at Whitstable Yacht Club. The long-distance catamaran race, sponsored this year by NeilPryde Sailing and Whitstable Marine, was a weekend of two weather extremes! Read the full report the Yachts&Yachting website at http://www.yachtsandyachting.com/news/198427/22nd-Forts-Race-at-Whitstable.
Thanks again to all of the volunteers at Whitstable Yacht Club who made the event possible

Committee Boat
Posted: Wednesday, 13 September, 2017
The team of volunteers who maintain and drive the WYC Committee Boat have discovered an issue with the boat's mooring in front of the club. An attempt was made to wade out and resolve the problem on Saturday morning at low tide, but the anchor was still too far underwater to be able to fix it. The next set of very low tides, which should allow enough access to the mooring, are in March next year, so the decision has been made to move the boat to her winter moorings at Conyer, rather than risk loosing her. This means that racing will be sailed off the club line from the race hut, rather than Committee Boat starts for the remainder of the season, with the exceptions of Bart's Bash (including Autumn Series 5) this Sunday (17th September), and the Laser European Qualifier event on 21st and 22nd October.
Thanks to the Committee Boat team for doing what they could to try and resolve the issue, and for their continuing support in maintaining and driving the boat.
WYC are now offering Windsurfing lessons!
Posted: Tuesday, 12 September, 2017
We are now able to offer windsurfing at Whitstable yacht club! We have some dates in mind, 30th September 12:30 - 3:30 or the 1st of October 1:30 - 4:30. We can offer an afternoon as a taster session then if you want to progress to a level then we will go from there.
The price for one afternoon taster session is £65 for three hours, however not all if this time is spend on the water. There is some theory before you get on the water. If there is time left over at the end your instructor will go over tides or more theory. This taster then will make up the first session out of 4 for a start windsurfing course, if you wish to continue.
We can provide wetsuits, shoes and buoyancy aids.
If you have any questions please do not hesitate to contact me,
Kind regards, Ruth
WYC Training Administrator. Training@wyc.org.uk
Free WiFi at WYC
Posted: Wednesday, 06 September, 2017
The free WiFi in the club has been upgraded to provide more speed and better coverage. You may need to re-add your device to continue using it: search and connect to "WYCFree" and accept the T&Cs when they pop up.
Francis John Rigden.
Posted: Thursday, 31 August, 2017
I respectfully make this contact with you to inform you and your members of the following facts:
My partners late father was Mr Francis John Rigden, who was born on 30th December 1930. Sadly I inform you of his death, following the third of three strokes, at the Royal Sussex County Hospital on 24th August 2017, aged 86 years.
Mr Rigden was born in Whitstable and was formally an apprentice and then shipwright at Anderson Rigden and Perkins Boatyard, of Island Wall, Whitstable. He retired to Peacehaven in Sussex, with his wife Pamela, his widow who still lives there. He had three sons and a daughter as well as an extended family.
His funeral will take place at All Saints Church, Whitstable, at 1130am on Tuesday 19th September 2017. Former friends and acquaintances would be most welcome to attend. Donations in Mr Rigden's memory to the Whitstable Royal National Lifeboat Institution.
I respectfully ask you to publish this information in any club newsletter and on your bulletin board.
Kind regards, Lysa Jephcott (daughter)
WYC CadetFest 2017 Report!
Posted: Monday, 28 August, 2017
Some 30 WYC cadets, led by Alex Harwood, Ruth Oliver and a brilliant team of young instructors and parent helpers, took part each day in the Cadetfest week, August 21-25, sailing a range of 20 dinghies, with two day sails to Seasalter SC and Shellness, a mini Olympics series, a friendly with Herne Bay SC cadets, and lots of fun activities. The reports attached, two from cadets and one by a parent, capture the achievement and fun.
Thanks to Barton Marine Equipment for generously supporting the event!
Download the report here.

Report from the Wanderer Open at Whitstable Yacht Club, Saturday 19th and Sunday 20th August
Posted: Friday, 25 August, 2017
This was a weekend of two contrasting days. The first day, scheduled for races, was blown out by a horrible SW near gale. The second, scheduled for a cruise, provided near perfect conditions for a combined race and cruise day. Saturday saw ten Wanderers (8 WYC boats, and 2 visitors) confronted by a fierce wind, steep, angry waves and a general consensus not to race. Paul and Liz entered the club race to be the only double hander to finish, despite the committee boat dragging its anchor and the leeward mark fast disappearing towards the wind farm. The Wanderers however are a happy band and 23 Wandering brothers and sisters later reconvened at the club for a greatly appreciated barbecue. Saturday evening was excellent with Richard, Gavin and Ian providing the entertainment. We had poems, funny nautical songs, especially Gavin's Saga one, and Ian told a shaggy cod story.
Conditions on Sunday could not have been better from everyone's perspective...
...The day went brilliantly. It was great having ten Wanderers out and everyone being so helpful and encouraging to each other. Two boats decided to follow the course but not to race. Nick and Keith expecting Storm Gert conditions came with a reduced mainsail. Sailing upwind in lighter airs was a challenge, but they covered Tankerton as well as Whitstable Bay and, despite missing the reception party at the Shipwright's, returned safely despite the diversion - not long after the RNLI had checked their wellbeing. Richard's pedagogic predisposition took over as he gave visiting crewmen, Joanathan Jefferies, who has recently become a Wanderer owner and John Renouf, chairman of the Wanderer Class Owners Association, a Wanderer Swale sailing taster session in "Giggle". Apart from the welcome sight of the Shipwright's, the run back with the rest of the fleet, spinnakers flying, completed the champagne sailing experience for our guests.
The race itself produced one of the most thrilling finishes of Wanderer long distance sailing. After six and a half miles - Shelagh made it ten miles with all the tacking - the front three boats were sailing brilliantly and it was any man's or woman's race to win. Gavin and Mark sailing "Thistle" (1282) had made a great port tack start at the pin end, kept as far to windward on the first leg, rounded ahead the Pollard Spit, and mid Swale led the fleet past Sand End buoy. Nick and Mike in "Too late the Hero" (1604) had "Thistle" and "Surprise" (1626) sailed by Paul and Liz in their sights. But in the very shifting and gusty conditions of the narrowing Swale, "Thistle" and "Surprise" (1626) closed on the finish while "Too late the Hero", having tacked to take a shorter course, lost out to a header. "Surprise" (Paul and Liz) now began to overhaul "Thistle" (Gavin and Mark). Paul got to windward of Gavin and was able to tack first for the line. It was a photo finish (thanks to Laurna Carney) with Paul and Liz a superb first, and everyone a winner.
This was a race of many notable firsts. Shelagh and Ed (4th) won the battle of tactical skill and endurance in the middle order. David (5th) showed that two women, Lucinda and Jo, and one man in a boat can do a lot better than I did with three men in a boat. Kate and Ian get better and better. Kate helmed "The Honourable 33rd" to finish with first class honours - 27 positions above their boat's name. Meanwhile Ian and Glenda were the first boat carrying an outboard engine, not that they used it but carried the extra weight in case any boat were to need the assistance of their seamanship. Fef and Angelyna were the first double generation winning boat, with granddaughter Angelyna, 11, doing much of the helming and winning first Wanderer helmed by a cadet. For all of this, a big Thank You to everyone who made the success and fun of the weekend possible: John Boorman, our Race Officer and with Laura Carney, our photographer, also our RIB cruise escort, to Andrea for registration, to Wizz and Jo for the superb Bar-B-Q and everyone involved at WYC.
Well done everyone. You all did amazingly well.
Richard Maltby
(WYC Wanderer cruise organiser)
3rd ed. 25 Aug 2017
Results:
1: 1626, Paul Yeadon & Liz North
2: 1282, Gavin Barr & Mark Skipper
3: 1604, Nick Hawkins & Mike Judson
4: 1566, Shelagh O Riordan & Ed Lamb
5: 1351, David Golding & Lucinda Golding Jo Phillips
6: 593, Kate Ahern & Ian Hay
7: 1098, Ian Nevill & Glenda Nevil
8: 890, Fef Griffin & Angelyna Gheur

Photo by Laura Jean Carney. More photos can be seen on the WhitstableYC Facebook Page.

Missing RS Tera boom, mainsheet and kicker

Posted: Friday, 18 August, 2017

One of the booms, kicker and mainsheet for the club's RS Teras has gone missing. Have you seen it? Please check on your racks and on your boats in case you've packed it away by mistake. If anyone know's it's whereabouts, please contact Richard or Ruth.

Cadetfest Week 2017 - Supported by Barton Marine

Posted: Friday, 18 August, 2017

Cadetfest Week 2017 starts on Monday 21st August, and runs for 5 days with the aim of providing safe and fun sailing activities for Whitstable Yacht Club cadets. The week will include a cruise to Seasalter Sailing Club, a get together day with Herne Bay Sailing Club cadets for sailing activities and races, and a behind the scenes tour of the Barton Marine Factory! All this for only £55 for the week or £15 per day! To take part, please complete and return the joining form ASAP.
To help Whitstable Yacht Club put on such an exciting cadet week, we're being generously supported by Barton Marine. If you don't already know, Barton Marine are a Whitstable based company, who've had a world wide reputation for marine equipment for almost 80 years, supplying everything from blocks and cleats to replica Laser kits and carbon tiller extensions. Suzanne Blaustone, Chief Executive of Barton Marine, commented "Barton Marine has a keen interest in encouraging young people to get out on the water and try sailing. By supporting initiatives like the Whitstable Yacht Club Cadetfest, we hope that more people will enjoy and take up the sport. Here's to a great week of sailing and fun for everyone involved!"
To find out more about Barton Marine, go to their website at http://www.bartonmarine.com, or pop into Whitstable Marine!

Alex Holliday

Posted: Thursday, 17 August, 2017

Members may have read of the tragic death of Alex Holliday while on a school visit to Cuba. Alex was the son of WYC members Mike Phipps and Sarah Holliday and brother to Ellie, to whom we send our deepest sympathies.
Alex died peacefully in his sleep while on a school trip to Cuba to study marine ecology. It is understood he suffered what was described as "a medical episode". He was a year 10 student at Queen Elizabeth's Grammar School, Faversham, and lived in Tankerton. Sarah described him as "the gentlest, kindest boy" who had touched so many people's lives. He was adored by his sister Ellie and by all who knew him.

Whitstable Week 2017

Posted: Saturday, 12 August, 2017

Whitstable Week 2017 - The year of all or nothing with the weather! Little wind on Monday, no wind on Tuesday, strong northerly winds and large waves for Wednesday and Thursday, then one good day of fairly flat water and F3-4 South Westerly on Friday to round the week off. Seems like August has let us down! But, we did get 7 of the 10 races in, and Tom Bruton did a great job as Race Officer to get sailing in when he could. Almost 50 boats took part, with some good close racing across all classes when we were able to sail. Thanks to the Race team, Safety team, Social team and everyone who helped out to make the week a success. Full results are available on http://wyc.org.uk/on-the-water/results, but the summary and special prize winners were:


1st Overall - Christian Brewer (Laser Standard).
1st Under 18 - Tom Oliver.
Laser - 1st Christian Brewer, 2nd Mark Grinter.
Laser Radial - 1st Ruth Oliver, 2nd Tom Oliver.
Merlin - 1st James Goodfellow/Julie Nuttall, 2nd Rien Zilvold/Liz North.
Tasar - 1st Stephen Nation/Julie Puckett, 2nd Tessa Lancaster/Nick Lancaster.
General Handicap - 1st David Connor (Lightning), 2nd Peter Heyes (Streaker).
General Classification (Wanderer) - 1st Richard Maltby/John Hope.
Slow Handicap - 1st Alex Wilson/Harry Wilson (RS Feva).
Catamarans - 1st Tony & Julie Dod (Dart 18), 2nd Robert Govier (Dart 18).
Loudest competitor - Tom Oliver.
Spirit of Whitstable Week - Martin Akers & John Gibbons (Merlin).

Photo by Samuel Turner.

B14 National Championships Report

Posted: Tuesday, 08 August, 2017


Read the reports from the B14 Nationals at Yachts and Yachting:
Day 1&2http://www.yachtsandyachting.com/news/197617/Gul-B14-Nationals-at-Whitstable-day-2.
Day 3http://www.yachtsandyachting.com/news/197633/Gul-B14-Nationals-at-Whitstable-day-3.
Day 4 http://www.yachtsandyachting.com/news/197680/Gul-B14-Nationals-at-Whitstable-overall.
And see the results in detail at http://wyc.org.uk/on-the-water/results.
Photo credit: Tom Bradley.


CADET ACTIVITIES

Posted: Monday, 07 August, 2017

The next round of Cadet activities resumes after Whitstable Week on Monday 14th August with the fifth and last Cadets' training course of the season, followed by a Cadets and Families session on Friday 18th, and the Cadetfest week Monday 21st to Friday 25th August. The course is fully booked but places are available for Cadetfest - a great opportunity to practice and develop all the skills learned from the courses. A Joining Form is attached.

Despite the windy conditions of last week 24 cadets succeeded in training at different levels of the RYA sailing scheme, from stage one up to stage four and Start Racing. Congratulations to everyone and huge thanks to the instructors. We also enjoyed a windy day on Friday 4th at Herne Bay SC when 19 WYC Cadets got together with HBSC cadets for a great day of sailing, barbecue lunch and races. We are delighted that our first meeting went so well, with thanks to hospitality and excellent organisation of Ben Gardner and the HBSC Cadets section. The HBSC sailors are pretty good and we will need to be at our best for the return day on August 23rd.
WYC_Cadetfest_Joining_Form_(2).docx

Found in the archive - Film of 'Black Thursday' in 1961

Posted: Wednesday, 26 July, 2017

One of several reels of film recently found in the club archives, this short video shows footage of the Prince of Wales Cup race held on the Thursday of the International 14ft Dinghy Class championships held at Whitstable Yacht Club in July 1961. It became known as "Black Thursday" as the fleet was decimated by high winds. Ian Wild, who was 17 at the time, was there: "If I remember it correctly I was helping on the committee boat which was "Cod" Kelsey's shrimping trawler from the harbour. I jumped into one boat we were rescuing to help bail it out as the crew were exhausted."

https://youtu.be/dc-N8ioR_uM


The Prince of Wales Cup, which was first run in 1927, was regarded as one of the premier dinghy events in the world and it was a great honour for Whitstable Yacht Club to host it. It attracted over seventy entries including three from America. From the sail numbers we can identify 667 Bolero sailed by M Birkett, 702 Pyewackett sailed by T Carol, 746 Hilarity sailed by H Binyon and 760 Full Cry sailed by C Bennion. As can be seen, the International 14s carried very little buoyancy at the time.

Jack Knights, one of the leading yachting journalists of the time, described it in the Daily Express as follows:
"Rescuers were just in time to save Margaret Griffiths, crewing for her husband John when the Griffith's boat Wagga Wagga capsized during the Prince of Wales Cup race at Whitstable yesterday. The race for the championship of the international 14ft dinghy class began in a howling gale. There were 50 starters but only six finished. Many boats capsized just after the start and many more on the first round. And at the end of it all it turned out that the race committee had abandoned the contest two-thirds of the way through. But nobody saw the small signal flag through the spray and the rain. Before long, one boat began to stand out – Audacity, sailed by her designer David Miles of Clevedon. Audacity, with a lot of freeboard, looked all the time a certain winner so long as she could stay upright which she did. Second at the end was Hilarity, sailed by Hugh Binyon, with Stuart Morris in Gossip third. The race will be re- sailed today."

From the International 14 website:
Another new design of 1960 was Audacity (732). David Miles and Gerald Durbin developed her from their successful one-design decked 14ft. Mercury class. She was constructed in a novel manner, being made in sheet ply but with moulded sections where the sheets joined at the turn of the bilge, giving the appearance of a moulded hull. She was somewhat lower priced than the Proctor boats and boasted one of the first successful Wykeham-Martin roller furler jibs. Her deep hull was to prove of great benefit at Whitstable in 1961. In some of the wildest conditions in which an attempt has ever been made to sail the P.O.W. she was leading the survivors of the fleet, 7 out of 50, by a leg and a half, when in the fourth lap, the race was stopped. During the race, the seas were reported as being 6ft. and 7ft. from crest to hollow. At least one boat broke its plate on the bottom between waves. The wind was recorded at 35 knots, stronger in the gusts. After the race, the seven who were left were awarded special prizes, including Mrs. M. Birkett who was helming Bolero. The re-sail of the P.O.W. which was held on the Saturday was won by Stewart Morris in Gossip (767).

SGM Sunday - Thank you

Posted: Monday, 24 July, 2017

Thank you for all those who attended the meeting and those that sent in their postal votes. It was an amazing turnout with over 150 members in attendance and the vote was as follows, including postal votes.
Yes 163
No 1
Abstain 3
The motion was carried and further details will follow shortly.

Volvo RS Feva Grand Prix at WYC - Report

Posted: Tuesday, 18 July, 2017


The fourth and final RS Feva Grand Prix took place at Whitstable Yacht Club on 8th and 9th July. The report is now available at www.yachtsandyachting.com/news/197238/RS-Fevas-at-Whitstable, and photos from the event are at www.championmarinephotography.co.uk.
Thanks to all the volunteers from WYC who helped out with this event!


Whitstable Yacht Club LaserFest 17 Report

Posted: Tuesday, 18 July, 2017


LaserFest was conceived as a weekend of tight Laser racing and great socials with the objective of getting as many WYC Lasers on the water as possible. Looking back on a great weekend of racing, an amazing BBQ and some amusing banter its mission was accomplished – and in some style.
With a turnout of 38 boats over the two days, we welcomed 6 visitors to add to 32 WYC boats – the envy of some of our other club fleets. PRO Mark Barnes ran a tight ship, with long accurate courses to take on Saturday's brisk conditions and shorter challenge to match Sunday's softer breeze.
We were privileged to recently receive a legacy from long time WYC and international Laser sailor Peter Raymer, and his trophy was awarded to the best WYC boat by his son John. When the sums were done it was apparent that youth had triumphed with James Goodfellow the most consistent in both strong and lighter conditions to become overall winner and 1st WYC boat – well done Baby Spice!
Runner up was Niall Martin thanks to his 4,1 on day 2 pushing Nigel Brown down to 3rd with radial Jeff Loosemore taking 4th – we are glad he's joining WYC so we can learn just a few of his secrets (and get trashed again).
Prizes were awarded throughout the fleet with special awards for first lady, Ruth Oliver, first cadet radial Tom Oliver and especially for 10 year old Christopher Marsh from Thailand who finished every race in his 4.7.
For the event report on Yachts&Yachting, see www.yachtsandyachting.com/news/197223/Whitstable-Yacht-Club-LaserFest-17.
Laserfest 17 was a successful event on every level – 38 boats was above expectations, and so great to see WYC Lasers who've struggled to race this year due to family commitments having a go at big fleet racing. Let's hope it stimulates even better turnouts for the rest of the season and encourages the rest of WYC to do the same.
Thanks to the WYC Laser Fleet for organising the event, Race Office Mark Barnes and the rest of the Safety and Support team, Steve Gray for the report, and Katerina Kelly for the photos!


New Appointment - Training Administrator

Posted: Tuesday, 11 July, 2017

The club has created a new part-time post of Training Administrator and I am sure everyone will be delighted that Ruth Oliver has been appointed to the post. Ruth has been sailing at Whitstable since she was 8, and won the RYA Regional Young Sailor of the Year Award for the South East region in 2012. She has been helping people learn to sail since she was 14, and has experience at training centres both in the UK and abroad.
Her role marks a significant extension of the training team in line with the increasing volume and variety of training and course activities that we have recently taken on for both children and adults. This week for instance between Monday 10th July and Sunday 16th we are running three courses for cadets and two courses for adults, with requests coming in every day. If as a cadet or adult you would like to book a RYA course or individual tuition or for any other sail training activity please contact Ruth at training@wyc.org.uk.

SGM Sunday 23rd July at 1pm

Posted: Thursday, 06 July, 2017

The Flag Officers and General Committee have called a Special General Meeting for Sunday 23 July. I am writing to you to give you some further information about the purpose of this meeting and the resolution on which you will be asked to vote. Please remember only full adult members can vote, but all are welcome to attend.


Firstly, I want to dispense with some rumours which have been circulating around the town and further afield. The Club is financially very healthy. We currently make a small operating profit each year, we have significant property holdings, and our current total borrowings are approximately £17000.

We do however need to raise capital or borrowings from time to time to finance significant expenditure. We are therefore asking Members to give the General Committee authority to increase borrowings to £100000. The additional funds are required for the following purposes:

1. Number 2 Sea Wall, which has recently become vacant, needs refurbishment so that it can be let out on the short-term or long-term rental market for a considerably increased return. We anticipate that the refurbishment work will cost between £30,000 and £35,000, and our calculations show that we will fully recover that cost through increased rental income within three years.

2. Our Ramp is one of the iconic features of the Whitstable seafront, both practical and a pleasure for Members. Following storm damage, we have initiated a project to refurbish the Ramp to a standard which should give it a further twenty years or more of life. We will be financially supported in this work by an agreed insurance claim, but the proposed work goes beyond the recent storm damage and we anticipate an additional £10,000 to £12,000 costs to complete the project. Some Members have suggested that we could operate without a ramp permanently, but we have informally sounded Members and it is clear that the majority want it retained and rebuilt.

3. We need to replace the three big RIB engines. We are running these engines well beyond their economic life, and are consequently paying out far more money in repairs than we would be doing if we replaced them on a three to five-year cycle. In order to implement this cost-saving plan, we do however need to fund the purchase of three new Mercury engines from Whitstable Marine, and undertake some ancillary work. Yes, before you ask, we looked into various buying options and Whitstable Marine offered us the best deal. The upfront cost, including some reengineering of control lines and hull refurbishment, will be between £19,000 and £21,000.

4. We want to refurbish some space upstairs to create two or three double bedrooms for visiting sailors that we can let at a decent rate of return. Estimated cost £5,000 and some volunteer labour, recoverable from increased letting income within three years.

5. We want to create a larger meeting room on the first floor, combining the current Committee Room and part of the old Stewards Flat. We will install a move-able room divider and smarten up both rooms. They will be a more flexible space, useful for training, events and meetings, and we may advertise them as rent-able business meeting space during the week. Estimated cost c.£10,000, recoverable from net room hire income, training and better use of other club space within three years.

6. There are other less significant building works in the Club which are must also be done soon, and which will be funded out of our increased borrowing.

You will note that £50,000 of the proposed borrowing will pay for itself within three years, including the cost of mortgage interest, and then will contribute significant profit into the Club finances. The new RIB engines will save us money in the medium term. While these are separate works, the package taken as a whole should pay for itself within a fifteen year span.

More detail will be provided at the Meeting. I look forward to seeing as many of you as possible on 23 July. If you cannot attend, please send in your postal vote or proxy form.

Richard J Bradburn
Commodore
6 July, 2017

It's under a week to go until the RS Feva Volvo GP4 and RS Tera Open at WYC

Posted: Friday, 30 June, 2017

Whitstable Yacht Club are hosting the RS Feva Volvo GP4 alongside an RS Tera Open on 8th and 9th July. The event is a 6 race series over the 2 days, and we're looking forward to welcoming lots of keen young sailors and their families to the club for the weekend! There's still time to enter online, and you can download the race documents from our website:
RS Tera: RS Tera Notice of Race, details on the RS Tera website, and online entry at RSTeraWYC2017.eventbrite.co.uk.
RS Feva:RS Feva Notice of Race, Sailing Instructions & Event Specific SI Appendix. Event details and online entry on the RS Feva website

Event Report: 2017 Craftinsure Merlin Rocket Silver Tiller Open at Whitstable Yacht Club

Posted: Tuesday, 27 June, 2017


Whitstable Yacht Club hosted its annual Merlin Rocket Silver Tiller event sponsored by Craftinsure over the weekend of 24th-25th June. The event report accompanied by photos is on the Yachts&Yachting website, and the full results are posted on the club results page.

Cadets and Families Session, Friday 30 June

Posted: Tuesday, 27 June, 2017

Cadets and Families Session, Friday 30 June, and Bookings for Summer holiday Courses July 31 - August 2 and Cadet fest August 21-25

Please see the attached Information Sheet and Form for booking Summer holiday courses (for all abilities, RYA Stages 1-4 and Start Racing) and for Cadet fest (August 21-25) as well as the "Awayday" to sail with Herne Bay SC cadets (August 4th).

This week's Programme: Friday 30 June Start 18.00 HW 18.15

The main group is for cadets and parents who can sail a triangular course. If you are a beginner or not yet able to sail a triangular course the learner group is for you.

If you are coming this week please reply by email to club.principal@wyc.org.uk by 9 pm on Thursday 29nd June with the following details:

• Your name.
• Will you be sailing with the Main Group or Learner Group?
• Sailing your own boat? Please state type of dinghy.
• Or request use of a club boat?
• Sailing single handed or double handed (as helm or crew)?
• Any other comments.

Club boats will be allocated with every endeavour to accommodate preferences. Participants should arrive 45 minutes in advance to check the information on the white board posted in the forecourt, rig boats, and be changed ready to launch for the general briefing at 6 pm. Cadets must be accompanied by a parent.

Any queries about the sailing programme, please email Richard Maltby, club.principal@wyc.org.uk .

WYC_Cadetfest_Joining_Form.docxWYC_Cadets_Summer_Holiday_Courses_information.docx

West Quay boat parking - new fence and lock

Posted: Saturday, 24 June, 2017

To help improve the security of the West Quay boat parking area the club has installed fencing with a locked gate. The gate is secured with a combination lock, so if you need access, please contact the club office or bar for the code. Thanks to Dickie, Kelvin, Ian, Dave, Robert and Alex for installing the fencing on Saturday morning, and Kelvin for organising.

EYKA Man of Kent 2017 Photos

Posted: Tuesday, 20 June, 2017


The photos (over 100!) from the Man of Kent 2017 are now available to view and buy at www.championmarinephotography.co.uk. Thanks to Nick Champion for coming out on a rough and windy day to take such great shots!
For more information, report and results for the event, see wyc.org.uk/news/eyka-man-of-kent-2017-report


Well done to WYC Cadet Thea!

Posted: Friday, 16 June, 2017

WYC cadet Thea Eaton-Baudains put in a blistering performance in the KSSA New Racers event at Redoubt Sailing Club on 10th June and came in 4th after 4 races in the Topper fleet! A great result for her first event. Full results are at www.kssa.co.uk/91Results/old_results/2017/NewRacers.htm.

EYKA Man of Kent 2017 report

Posted: Friday, 16 June, 2017


The 2017 Man of Kent regatta was held on Saturday 10th June, hosted this year by Whitstable Yacht Club. Tom Coley from Hythe & Saltwood SC won the event and the Man of Kent trophy with two firsts and a second. That pushed Peter Noble from Broadstairs SC into second with two seconds and a first. Nigel Brown from Whitstable YC in his Laser maintained consistent throughout the racing to take third overall with three third places. Alex Head from Downs SC in his Topper took the Junior trophy in 9th place overall, and junior sailors Hanna Mumford and Tara Head from Downs SC took the Ladies trophy in their RS200 with 13th place overall. The Team trophy was handed to Broadstairs Sailing Club, with Whitstable Yacht Club coming in second. For the full report and more photos, see www.yachtsandyachting.com.
Photos by Nick Champion at www.championmarinephotography.co.uk

Yacht Club Yoga

Posted: Thursday, 15 June, 2017


The first Yacht Club Yoga session took place this week on a beautiful Whitstable evening, and all the participants felt supple and relaxed after their class. This will now be a regular Tuesday evening session at the club, from 6.30 - 7.45, and costs £6 per class (payable on the night). The session is suitable for beginners and is run by Yacht Club member Yvo Meredith, who is a British Wheel of Yoga qualified teacher. Places are limited, so if you would like to join the class please email Yvo on: yvo.meredith@btopenworld.com to book your place.

RYA RTC inspection

Posted: Thursday, 15 June, 2017

Our RYA recognised training centre inspection took place Wednesday evening. After careful inspection of our procedures/paperwork the inspector looked at our equipment and activities on the water, including instruction. There was no action required and we passed with flying colours!
A very special thanks must be made to our Principal, Richard Maltby. Thanks also to our chief instructor and to all the instructors and volunteers who help with training. Richard is a true professional and he has a great team supporting him.

Bar product increase

Posted: Thursday, 08 June, 2017

Due to price increases a couple of products have gone up.
Guinness Surger now £3.20
Hendricks Gin now £2.10

All other prices are unchanged.

New engine for WYC Patrol Boat

Posted: Wednesday, 07 June, 2017


The General Committee have approved the purchase of a new engine for one of the club patrol boats, to replace the engine that is beyond economic repair. The engine is expected to be delivered and installed before the Man of Kent regatta on 10th June, and will be funded by the generous bequests provided by the estates of Peter Raymer and Dianne Lamberton. The club would like to thank Peter and Dianne's families for providing such generous support for the club.
In addition, the General Committee have approved in principle the purchase of two more engines to replace the other two patrol boat engines, both of which have reached the end of their expected working life. This is subject to funds being raised, more details of which will follow shortly.

Wanderer Nationals

Posted: Tuesday, 30 May, 2017

Wanderer Nationals
Paul Yeadon and Liz North of WYC won the Wanderer Nationals in testing conditions at Tudor SC, Langstone Harbour on 27/28 May, sailing W1626 "Surprise". Only two races were sailed, on the Saturday, and on Sunday racing was cancelled due to lack of wind. Paul and Liz won on count back from Philip Meadowcroft and Adam Wickenden. Their spinnaker work and downwind speed ensured their victory.



Martin Newton

Posted: Thursday, 25 May, 2017

It is with great regret that we pass on the news to members that Martin Newton died today, peacefully. He has been a member since the 70's and will be greatly missed. He volunteered on the rescue boats and worked behind the bar. He moved from London to Whitstable to enjoy his golf, sailing and a slower pace of life. We will post his funeral arrangements when we know them.

Cadets far from Alone on a Wide, Wide Sea

Posted: Monday, 22 May, 2017

Captured in this photo taken from the Rigden balcony, ten of 19 cadet boats on the water last Friday (May 19) sailing in light airs. Congratulations to Margot Ali and Clara Taylor who successfully completed their RYA Stage two certificates, and to all 21 cadets and the four cadet instructors (out of view but in close support) on a very good session.

WYC Cadets go Topper Team Racing!

Posted: Friday, 19 May, 2017

8 Whitstable Yacht Club cadets had a great time on Saturday 13th May, taking part in the KSSA Topper Team Racing at Redoubt Sailing Club. George Grove provided the following report on the action:
On Saturday we went to a Topper Team Racing competition. It was the windiest sail I have ever had! We all capsized (including the other teams) except Seb, who did really well simply keeping his boat upright! They thought that they may have to call it off as it was so windy. My Dad said it's not often you see waves of that size on a lake. Unfortunately, we did not win but it was a good sail!
The plucky sailors were:
Whitstable YC(A)
Seb Bamford (13), Hugo Eaton-Baudains (15), Iggy McNally (capt) (11) and Wilf Taylor (12)
Whitstable YC (B)
Thea Eaton-Baudains (11), Francesca Edler-Maidment (8), George Groves (12) and Lucas Groves (13)

For more photos, see the club's Facebook page


John Day

Posted: Tuesday, 16 May, 2017

It is with great regret that we pass on the news to members that John Day died on Saturday 13th May. Most recently a keen Laser sailor (shown in the photos below sailing his Laser, and receiving the WYC Laser Sailor of the year award in 2016), he has a history with the club going back to the 1960's. He will be greatly missed. Below is a personal reflection on John's sailing career by Charlie Campion.

John first visited Whitstable Yacht Club in the 1960's. He had gone for a ride on his Triumph motorcycle, a marque he owned all his adult life in preference to the Japanese offerings, & almost by chance ended up in Whitstable. As he was walking past Whitstable Yacht Club he spotted a notice advertising for crews which he enquired into. I am not quite sure of the ensuing conversation but later that day John was on the water with Derick Emery in a National 12 competing in a club race in quite windy weather. Derick was an accomplished National 12 sailor in pre Laser days when there were a limited number of dinghy classes & WYC was pretty much all National 12's & Merlin Rockets. Derick & John won the race but what really impressed John was Derrick's boat handling when coming ashore. Anyway, soon after...

...John purchased a National 12 & joined Maidstone Sailing Club (a club that no longer exists) where he met a young lad with a Heron. John persevered with the National 12 effectively teaching himself to sail in a tricky boat in tricky conditions. Maidstone SC sailed on Mote Park lake which had a length restriction of 14' except for Fireballs & there was one of those there (owned by another young lad, Terry Davis) which John saw as the next step.
It turned out that Mote Park Lake was not really suitable for Fireballs but there was a competitive & growing fleet at Hooness SC a club he joined whilst maintaining his links with Maidstone SC. Now thoroughly "hooked" & having taught himself to sail a Fireball in the more demanding conditions of the river Medway John felt a new boat was in order but not liking anything available decide to build one himself. Whilst building the Fireball he swapped building notes with the young lad who previously had the Heron but who was now building International Moths. When the Fireball was finished the young lad (who wasn't quite so young anymore) was invited for a sail & we just kept sailing, travelling & competing together in many open meetings & National Championships. John had great feel for the boat coupled with a practical ability together with an ability to extract information from books which enabled him to put the jig-saw puzzle of sailing together. I remember he had one particular book, written by a Frenchman, which he read repeatedly & referred to as "the bible"! John won several Fireball open meetings & his name is on several Fireball trophy's but I think his favourite moment came at the Flying Dutchman 21st Anniversary Regatta held at WYC. Rodney Pattisson won the Flying Dutchman Class & John won the Fireball Class so he shared the prize giving ceremony with Rodney Pattisson. Pity there is no photo (that I know of) of that moment…
Circumstances, family, work etc. meant we stopped sailing together although I often wonder what might have resulted if we had kept going but we both simply stopped sailing for a while, however, we always remained in touch & John occasionally sailed a Fireball at Whitstable. We went on holiday together a number of times including one when we took a windsurfer to the south of France, before they were common place, where we kept the whole beach amused with our antics whilst we learnt. Then sometime later we both got Lasers & spent ages off Whitstable practicing together. John was really quick in a Laser especially downwind but somehow never seemed to do it in the races but I was always expecting him to spring a surprise on us all.
John had many interest other than sailing. He was a good friend, was always kind, thoughtful of others & a gentleman.
It now seems improbable that John & I were out cycling together in January.
Johns wife Mary died a few years ago but Jonnie his son & Sally his daughter, who a number of people have met at the club, survive him together with grandchildren & great-grandchildren.
So, I have known John 45+ years, possibly closer to 50, he has been my friend & I will miss him a great deal.
Charlie Campion

Push The Boat Out Success - Thank you!

Posted: Sunday, 14 May, 2017

Our Push the Boat Out event on Saturday 13th May was a big success, despite the strong winds which kept all our visitors safely on the shore. We met some delightful new friends and look forward to welcoming them back to the club for a taster sail in more benign conditions. A very big thank you to everyone who helped, in whatever capacity. Your enthusiasm was impressive and we needed every one of you!


Updated bar opening hours

Posted: Sunday, 30 April, 2017

Updated bar opening times from this week, with later opening until 10pm on Tuesdays, Thursdays and Sundays. For the full bar opening times see wyc.org.uk/about/social

David Johnson

Posted: Monday, 17 April, 2017

We regret to report that David Johnson passed away on Tuesday 11th April. He was for a long time a member of the club having joined in the mid 60s. He initially sailed a National 12 and then had a Merlin 691 Tease (at one time this was owned by Phil Emery's father Len - it had been designed and built by Roy Rigden in the mid 50s). David then built from scratch together with Robin Wilson Merlin 2991 Teasmade. For a time he was the Sailing Secretary at the club. In very recent years he has lived in Devon. He suffered from cancer for the last few weeks. His funeral will be held on 25th April at 10.30am at Meavy Church, and the funeral directors are Morris Brothers of Tavistock.

Please close the barrier onto the beach from the harbour

Posted: Sunday, 09 April, 2017

The RNLI have reported a few incidents recently of people driving onto the beach and parking in the area in front of the RNLI station, potentially blocking their ability to launch. They've requested that the barrier onto the beach is kept down at all times to discourage people parking on the beach. If you're moving equipment or boats onto the beach from the harbour area, please close the barrier behind you, and if you see the barrier open, please close it.

Message from the Commodore.

Posted: Tuesday, 04 April, 2017

"It is with great regret that I pass on the news to members that Allan Barnes has died. Allan has suffered for the last eighteen months with cancer, and passed away peacefully at his home in Canterbury last week. Allan was an immensely skilled and popular member of the Safety Boat team, with strong links to the Merlin Class at Wembley Sailing Club. He had driven safety boats during Merlin Week in Salcombe for many years. It was there that John Cooper recognised him as a newly joined member of the WYC Laser fleet and suggested he should join the team at Whitstable. In the few years that he was with us, Allan endeared himself to sailors and safety boat team members alike for his good humour, quiet competence and great skills afloat and onshore. He had a mischievous sense of fun, and was one of the principal players in some legendary evenings on the WYC deck during the Merlin Nationals and other events. Last year he donated his Laser to the club. He will be greatly missed."
Update: The funeral will take place on Friday 21st April at Barham Crematorium. The service will start at 13.20pm. Rather than flowers, Alan's family will be taking donations for the Pilgrim's Hospice and the Royal Marsden Cancer Charity. If you would like to donate then they will have a collection and can take cash or cheques. Both are worthy causes and they are obviously close to the family's hearts so please be generous.

Asymmetric and Catamaran Fleet Racing

Posted: Sunday, 19 March, 2017

After consultation with the members of the classes, and confirmation at the March Sailing Committee meeting we will be trialing the combination of the Asymmetric, Small and Big Catamaran classes into a single fleet, with one start, and average lap racing on a windward/leeward course. This will mean that the Asymmetric class will start with on the third start with the Catamarans, and the Small Catamarans will race windward/leeward courses. Where there are no boats racing from the Asymmetric and Big Cat fleets, the Small Cats may choose to race a triangle course with the agreement of the Race Officer. This change will start from the beginning of the Easter Nip series. Any questions or comments on this change, please contact your Class Captain, or the Rear Commodore Sailing.

Ramp repairs and hazard awareness

Posted: Tuesday, 14 March, 2017

The first phase of work on the club ramp following the storm damage has now been completed. It has been necessary to remove much of the lower section of the ramp leaving the sub-structure exposed until the rebuilding activity takes place. Members are reminded to keep well clear of the line of the ramp when leaving and returning to the beach. As the plans for rebuilding the ramp are finalised a further update will be provided regarding the expected return to use.

Reminder - No parking on the Beach or West Quay

Posted: Friday, 10 March, 2017

As we start the new sailing season at Whitstable Yacht Club members and visitors are reminded that car parking is not permitted on the Beach or West Quay without the express permission from the Club Manager. If you need to drive onto the Beach or West Quay areas for drop off or pick up, please drive carefully, do not block any boats, and stay with or near your vehicle at all times.

Cadets' appeal: Boat trolley for small training power boat

Posted: Tuesday, 07 March, 2017

We have been offered a small power boat for use with cadets sessions. This would be very useful for inshore training and cadet sessions. We just need one thing to put it into service - a boat trolley. Does anyone, please, have a boat trolley that they would be willing to donate or lend? We should be able to adapt almost any trolley to take the 6hp boat. Any offers please to club.principal@wyc.org.uk.


Whitstable Town Regatta - Racing still to take place!

Posted: Sunday, 05 March, 2017

You may have seen reports in the press over the last few weeks about the cancelling of this year's Town Regatta event on Tankerton Slopes by the Whitstable and Herne Bay Lions Club. Contrary to some of those reports, the 224 year old Regatta will still live on, in the original form of a sailing competition on the water between the town's best sailors! Whitstable Yacht Club will once again run the 2 days of racing on the 12th and 13th August this year, inviting sailors from Tankerton Bay Sailing Club and Seasalter Sailing Club to compete in the event, and continuing on in the spirit of the first ever event on Tuesday 7th August 1792!
We would like to thank the Whitstable and Herne Bay Lions Club for all the hard work they have put in organising the Regatta festivities over the last 40 years, and for all of the money they have raised for local charities.

WYC Club Safety Manual and Sailing Instructions - Updated for 2017

Posted: Wednesday, 01 March, 2017

As the new sailing season is about to begin, we'd like to draw all members attention to two important documents which have been updated for the new season:

The Club Safety Manual covers Safety across the club, both on and off the water, and should be read by all members. It covers member's responsibility and the processes which need to be followed to enjoy safe use of the club, and what should be done in the event of an incident. This document has been fully reviewed and updated for the new season following an incident on the water during the Forts Race in 2016. This document is on the club website, on the club notice board, available from the Office, and in the WYC Race Box and Committee Boat.

The WYC Sailing Instructions have been updated for the 2017 season. We will be racing under the new Racing Rules of Sailing 2017-2020 going forward, and some additional changes have been made which are specific to WYC:
- Minimum Insurance Cover for all craft increased to £3million in line with the club rules.
- Addition of rule 10.2 to make the area around the oyster beds to the West of the club a prohibited area
- Update to rule 14.2 to correct the colour of the finishing flag on the Committee Boat
- Addition of rule 17.2 to clarify the position on redress for a member performing a rostered duty.
In addition, members should note two corrections to the SIs issued in the 2017 WYC Programme:
- Correction to rule 1.1 to change the RRS to 2017-2020
- Correction to rule 8.1.4 and 8.2 to include the Cadets warning signal and flag

Both these, and other important documents, such as the Club Rules, the Notes for the Race Officer, and links to the Racing Rules of Sailing and the Canterbury City Council foreshore department can be found at http://www.wyc.org.uk/members/Club_Rules.


Bar price increases

Posted: Tuesday, 07 February, 2017

As from Tuesday 7th February there will be a small increase in some products due to increase costs in bar operation.

TV Donation

Posted: Friday, 03 February, 2017

Larry has kindly bought the Club a new TV for the bar area for all the support he has received since his beloved wife passed away recently.

Bob Long (updated)

Posted: Thursday, 26 January, 2017

We regret to report that Bob Long passed away on Wednesday. Bob was a very active member of the Merlin Rocket Class, particularly in the early days of the class in the 50s and 60s, although he was actively sailing them at Whitstable until around 2007. Our deepest condolences to his friends and family. His funeral will be on Friday 10th February at 12 noon at Charing Crematorium. Donations to the British Heart Foundation or via John Kemp Funeral Directors, 26 Harbour Street, Whitstable, CT5 1AH.


Diane Lamberton

Posted: Tuesday, 17 January, 2017

We regret to report that Diane Lamberton passed away last Wednesday. Our deepest condolences. A very great loss not only for Larry and for Diane's family, but also for the RNLI and Whitstable communities, who she loved and who loved her in return. She will be greatly missed by all of us at WYC. Diane's funeral will be at Barham Crematorium on Tuesday 31st January at 3.20pm.

Storm damage to the club ramp

Posted: Saturday, 14 January, 2017


Many members will already have seen, either in person or from the photos on social media, that the WYC club ramp has suffered significant damage in the storms on Friday. A group of club members, including those with experience in construction and marine engineering, have been working to enact repairs and maintenance on the ramp. However as the phrase goes, "no plan survives contact with the enemy", and unfortunately the sea has acted quicker to destruct the ramp, than we could apply the fixes to strengthen the ramp! A small team, (thanks David, Phil, Ian and Robert!) spent Saturday morning recovering a large section of the ramp and ensuring that it is not lost, and can't do further damage, but more of the ramp is loose and will need further repair.
We will be assessing the ramp over the coming week, and doing further work to dismantle the section covered by water to understand how much of the structure is sound, and how much will need to be replaced. We will provide further information when we know more.
Please do not use or walk on the section of the ramp covered by the tide at this time as it is dangerous.

Birds eye view - Drone video footage of Winter Series Race 5

Posted: Wednesday, 04 January, 2017

Great footage shot by B14 sailor Mark Barnes and edited by Laser sailor Paul Kelly showing highlights from the Winter Series Race 5 on 27th November last year. Seeing the racing from this angle really brings a new dimension to the sport, thanks Mark and Paul!

Laser by Drone from Paul Kelly on Vimeo.

Club Race Officer Training

Posted: Tuesday, 03 January, 2017

This one day course run by RYA National Race Officer Ted Temple will be held at WYC for members on 25th February starting at 10am. The course is free, and ideal for individuals with little or no Race Officer experience. Additionally it would be a good refresher for those who find the annual duty a little bit daunting or would like to brush up on the above skills.
Aim:
1. To provide a basic syllabus for club race management courses that can be adapted to a club's needs.
2. To achieve a minimum standard of race management within a club.
3. To teach basic signalling, course laying, the basic routines of starting, managing and finishing races and safety.
Please email Peter Gowing to book a place: laser@wyc.org.uk.

DRAFT WYC 2017 WYC Sailing Programme

Posted: Tuesday, 20 December, 2016

The 2017 Programme will be going to print early in the new year, and will be sent out to members with the AGM papers in February. This year we've managed to schedule even more races and events, and we're looking forward to another excellent year of sailing. The season kicks off with the first race on Saturday 11th March, and concludes with the end of the Winter Series on 17th December. Between those dates we have 75 club races, 34 club cups and special races, 6 cruises and 7 Open and Nationals events! Highlights of the programme include an RS Feva/Terra Open on 8&9th July, the B14 Nationals between 3rd and 6th August, Whitstable Week from 7th to 11th August, and a Laser European Qualifier event on 21st&22nd October . You can download the full draft list of events here. Any comments or questions, please contact the rear.comm.sailing@wyc.org.uk.
CLUB NEWS ARCHIVE
HIGHLIGHTS
USEFUL
Comments and suggestions for this site should sent to the webmaster.
Keep up to date with WYC news
Subscribe by: